Menu
Zone type:ab<== ==>place:ab<===
Webmaster: ZonePlace=ab; dzial=wiadomosci; Stan delivery
WTA tournament in Beijing: Linette defeated Azarenka and advanced to the second round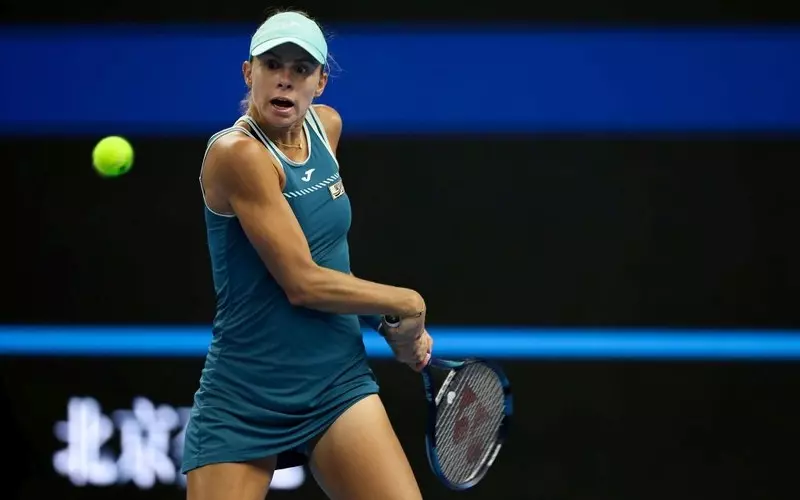 Magda Linette advanced to the second round of the WTA 1000 tournament in Beijing. Yesterday, the Polish tennis player won against the 14th seeded Victoria Azarenka from Belarus 5:7, 6:1, 6:2. The meeting lasted two hours and 13 minutes.
Zone type:video<== ==>place:video<===
Webmaster: ZonePlace=video; dzial=wiadomosci; Stan delivery
Zone type:e-mobile<== ==>place:e1-mobile<===
Webmaster: ZonePlace=e1-mobile; dzial=wiadomosci; Stan delivery
News available in Polish
To było piąte spotkanie tych zawodniczek i druga wygrana Linette.
Po przegranym pierwszym secie Polka dominowała na korcie w starciu z byłą liderką światowego rankingu. W drugiej partii od stanu 1:1 Linette wygrała osiem gemów z rzędu. W efekcie doprowadziła do remisu, a w trzecim secie wygrywała już 3:0.
Azarenka co prawda po chwili odrobiła jedno przełamanie, ale przejąć kontroli nad meczem Linette jej nie pozwoliła. Kilka minut później powiększyła prowadzenie do 5:1. Spotkanie zamknęła przy swoim serwisie, wykorzystując pierwszą piłkę meczową.
Kolejną rywalką Linette będzie Jennifer Brady. W niedzielę amerykańska tenisistka pokonała rodaczkę Peyton Stearns 6:4, 6:2. Awans tego dnia wywalczyła też m.in. liderka światowego rankingu Białorusinka Aryna Sabalenka.
Jeśli 31-letnia poznanianka wygra następny mecz, to w 1/8 finału może zagrać z Igą Świątek. Rozstawiona z numerem drugim podopieczna trenera Tomasza Wiktorowskiego swój mecz 1. rundy rozegra prawdopodobnie dopiero w poniedziałek i zmierzy się z nim z Hiszpanką Sarą Sorribes Tormo.
W Pekinie startuje jeszcze Magdalena Fręch, która przebrnęła kwalifikacje. 25-letnia łodzianka w dzisiaj zagra z Brytyjką Katie Boulter.
Czytaj więcej:
Turniej WTA w Kantonie: Niesamowity mecz Linette. Polka awansowała do finału
Ranking WTA: Świątek nadal druga, awans Linette na 25. miejsce
Turniej WTA w Pekinie: Świątek zacznie od meczu z Sorribes Tormo
AdsByGoogle - In-Feed slot=4906192224
Zone type:d<== ==>place:d1<===
Webmaster: ZonePlace=d1; dzial=wiadomosci; Stan delivery
Zone type:e-desktop<== ==>place:e1-desktop<===
Webmaster: ZonePlace=e1-desktop; dzial=wiadomosci; Stan delivery
Zone type:d<== ==>place:d2<===
Webmaster: ZonePlace=d2; dzial=wiadomosci; Stan delivery
Zone type:d<== ==>place:d3<===
Webmaster: ZonePlace=d3; dzial=wiadomosci; Stan delivery
Zone type:d<== ==>place:d4<===
Webmaster: ZonePlace=d4; dzial=wiadomosci; Stan delivery