Menu
Zone type:ab<== ==>place:ab<===
Webmaster: ZonePlace=ab; dzial=wiadomosci; Stan delivery
Rats as big as cats leave people afraid to step outside their homes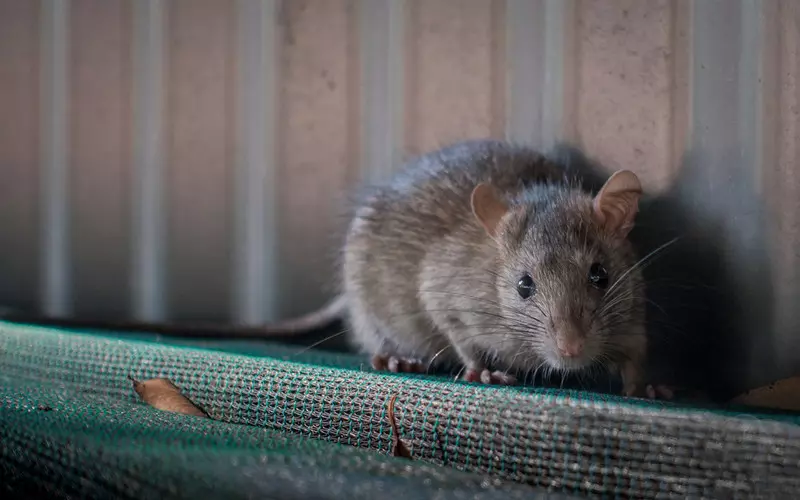 Huge rats are 'overrunning' an area of Merseyside and are leaving locals too terrified to sit in their own gardens.


Zone type:video<== ==>place:video<===
Webmaster: ZonePlace=video; dzial=wiadomosci; Stan delivery
Zone type:e-mobile<== ==>place:e1-mobile<===
Webmaster: ZonePlace=e1-mobile; dzial=wiadomosci; Stan delivery
News available in Polish
Mieszkańcy Merseyside i okolic apelują do władz gminy, aby "zrobiły więcej i zmierzyły się z problemem". Obecnie gmina wysyła po każdym zgłoszeniu eksperta od deratyzacji, ale pobiera przy tym opłatę w wysokości 35 funtów.
Jak podkreśla gmina, "w wyniku cięć budżetowych i oszczędności, nie ma możliwości zniesienia opłaty". "Wciąż jest ona jedną z najniższych w kraju" - przekazała.
Jedna z mieszkanek informuje na łamach "Liverpool Echo", że "szczury są tak duże, że budzą postrach". "Nie mogę nawet wypuścić psa, bo wiem, że pobiegnie za nim" - dodała.
"Są dosłownie wszędzie. Dużo winy ponoszą sami ludzie, którzy mają bałagan w swoich ogródkach. Gmina powinna się tym zająć" - przekazał inny.
Kolejny mieszkaniec relacjonuje z kolei, że "szczuty zjadły mu szopę". "Na własne oczy widziałem, jak jeden przegryzał beton" - wyjaśnił zaniepokojony.
Rzecznik lokalnej rady zauważa, że "z problemem bez rezultatów walczy się od lat". "Gmina nie ma jednak żadnego obowiązku walki ze szkodnikami, bez względu na to, czy robi to odpłatnie, czy nie. Odpowiedzialność spoczywa wyłącznie na właścicielach nieruchomości lub osobach, które zajmują dany teren" - wskazano w oświadczeniu wydanym dla lokalnej prasy.

Czytaj więcej:
Szczury w Finlandii niszczą domy
Anglia: Szczur w pubie Wetherspoon wywołał panikę, skacząc ludziom po nogach
Australia: Plaga plujących kwasem szalonych mrówek sieje spustoszenie
AdsByGoogle - In-Feed slot=4906192224
Zone type:d<== ==>place:d1<===
Webmaster: ZonePlace=d1; dzial=wiadomosci; Stan delivery
Zone type:e-desktop<== ==>place:e1-desktop<===
Webmaster: ZonePlace=e1-desktop; dzial=wiadomosci; Stan delivery
Zone type:d<== ==>place:d2<===
Webmaster: ZonePlace=d2; dzial=wiadomosci; Stan delivery
Zone type:d<== ==>place:d3<===
Webmaster: ZonePlace=d3; dzial=wiadomosci; Stan delivery
Zone type:d<== ==>place:d4<===
Webmaster: ZonePlace=d4; dzial=wiadomosci; Stan delivery