Menu
Zone type:ab<== ==>place:ab<===
Webmaster: ZonePlace=ab; dzial=wiadomosci; Stan delivery
First extension to London Underground this century to open in September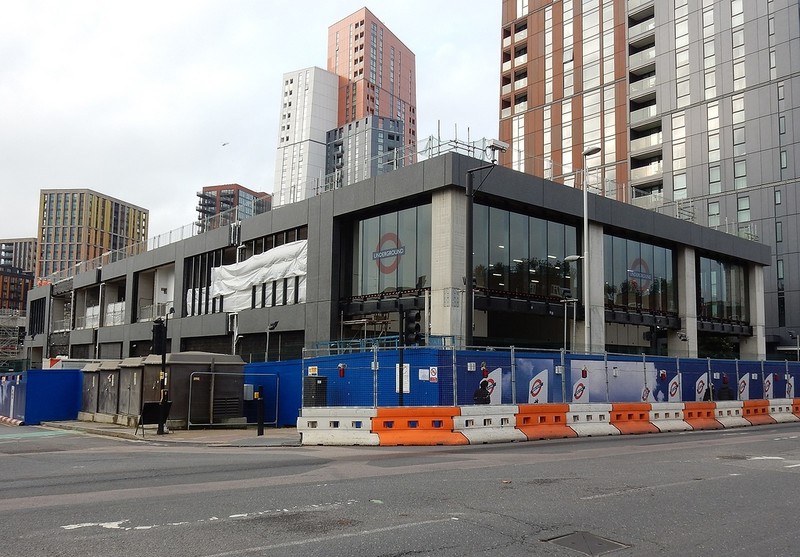 The first extension to the London Underground this century is set to open in September, Tube bosses confirmed today.
The £1.2bn Northern line extension to Battersea is nearing completion, with test trains having started running last December and both new stations – Nine Elms and Battersea Power Station – approaching their final fit-out.
Zone type:video<== ==>place:video<===
Webmaster: ZonePlace=video; dzial=wiadomosci; Stan delivery
Zone type:e-mobile<== ==>place:e1-mobile<===
Webmaster: ZonePlace=e1-mobile; dzial=wiadomosci; Stan delivery
News available in Polish
Rozbudowa linii Northern do Battersea kosztowała 1,2 miliarda funtów i jest bliska ukończenia, a pociągi testowe zaczęły kursować już w grudniu ubiegłego roku.
Dzięki nowemu połączeniu podróż z Battersea do West Endu zajmie tylko 15 minut.
"Będzie to pierwsze duże rozszerzenie Tube w tym stuleciu i nastąpi ono w najlepszym czasie, by wesprzeć odbudowę naszego miasta po pandemii i ożywić naszą gospodarkę" - podsumował burmistrz Londynu Sadiq Khan.
Przedłużenie "czarnej linii" zostało zatwierdzone w 2015 roku przez ówczesnego burmistrza Borisa Johnsona i miało pierwotnie zostać otwarte w grudniu 2020 roku.
Szefowie metra mają nadzieję, że do sierpnia rozpoczną eksploatację pociągów linii Northern, aby zapoznać kierowców z trasą i nową pętlą końcową, a od września zacząć już przewozić pasażerów do nowych stacji.
Wszystkie pociągi obsługujące Nine Elms i Battersea Power Station będą jeździć przez Charing Cross, ponadto obie nowe stacje znajdą się w strefie 1.
Czytaj więcej:
Londyn: Wkrótce otwarcie dwóch nowych stacji metra
Londyn: Nowa stacja metra Nine Elms jest "bliska ukończenia"
Życie po pandemii? Większość londyńczyków ze strachem wejdzie do metra
AdsByGoogle - In-Feed slot=4906192224
Zone type:d<== ==>place:d1<===
Webmaster: ZonePlace=d1; dzial=wiadomosci; Stan delivery
Zone type:e-desktop<== ==>place:e1-desktop<===
Webmaster: ZonePlace=e1-desktop; dzial=wiadomosci; Stan delivery
Zone type:d<== ==>place:d2<===
Webmaster: ZonePlace=d2; dzial=wiadomosci; Stan delivery
Zone type:d<== ==>place:d3<===
Webmaster: ZonePlace=d3; dzial=wiadomosci; Stan delivery
Zone type:d<== ==>place:d4<===
Webmaster: ZonePlace=d4; dzial=wiadomosci; Stan delivery