Menu
Zone type:ab<== ==>place:ab<===
Webmaster: ZonePlace=ab; dzial=wiadomosci; Stan delivery
Juventus given Super League ultimatum as Italian FA warn they could be banned from Serie A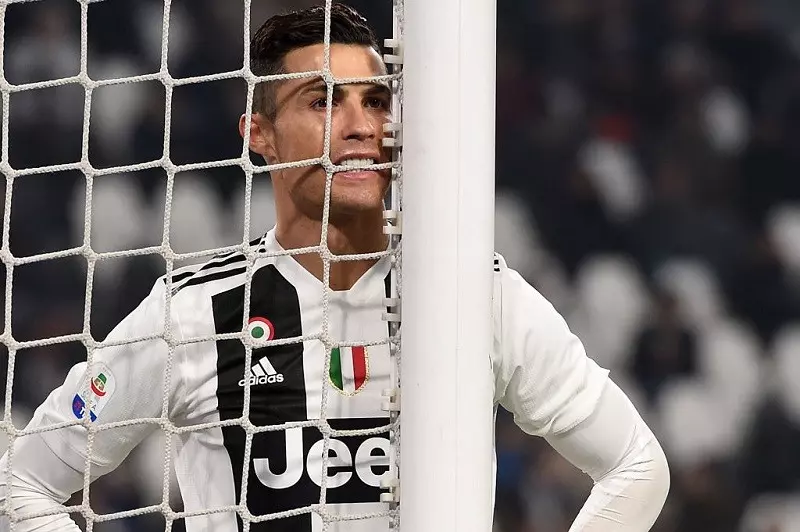 Juventus could be barred from Serie A if they don't back down from the European Super League project, warns the head of the Italian FA. Last month group of 12 clubs unveiled a plan to break away from the Champions League and form their own competition.
Zone type:video<== ==>place:video<===
Webmaster: ZonePlace=video; dzial=wiadomosci; Stan delivery
Zone type:e-mobile<== ==>place:e1-mobile<===
Webmaster: ZonePlace=e1-mobile; dzial=wiadomosci; Stan delivery
News available in Polish
Superliga to ogłoszony w kwietniu projekt autorstwa 12 spośród najbogatszych klubów na Starym Kontynencie, które chciały stworzyć własne rozgrywki, będące alternatywą dla europejskich pucharów pod egidą UEFA.
Po fali krytyki w ciągu kilku dni z rozgrywek wycofało się dziewięć spośród tych zespołów, w tym AC Milan i Inter Mediolan. Zaangażowane w niego są jeszcze tylko Juventus Turyn, Real Madryt i Barcelona.
"Zasady są jasne. Jeśli Juventus będzie nadal częścią Superligi, kiedy rozpocznie się następny sezon, nie będzie mógł uczestniczyć w Serie A. Mam nadzieję, że to się wkrótce skończy" - podkreślił Gravina w rozmowie ze stacją radiową "Kiss Kiss" w Neapolu.
Do Superligi pierwotnie zgłosiło się także Atletico Madryt oraz sześć angielskich klubów: Manchester City, Manchester United, Chelsea Londyn, Arsenal Londyn, Tottenham Hotspur i Liverpool.
Czytaj więcej:
Szef UEFA wykluczył powstanie Superligi
Superliga tenisistów stołowych: Trzecia porażka mistrza Polski
Infantino o Superlidze: "FIFA stoi murem za UEFA"
Kluby Premier League wycofują się z Superligi
Prezes Realu: Projekt Superligi jeszcze nie upadł
Angielska Federacja Piłkarska zabezpiecza się przed powtórką z Superligi
AdsByGoogle - In-Feed slot=4906192224
Zone type:d<== ==>place:d1<===
Webmaster: ZonePlace=d1; dzial=wiadomosci; Stan delivery
Zone type:e-desktop<== ==>place:e1-desktop<===
Webmaster: ZonePlace=e1-desktop; dzial=wiadomosci; Stan delivery
Zone type:d<== ==>place:d2<===
Webmaster: ZonePlace=d2; dzial=wiadomosci; Stan delivery
Zone type:d<== ==>place:d3<===
Webmaster: ZonePlace=d3; dzial=wiadomosci; Stan delivery
Zone type:d<== ==>place:d4<===
Webmaster: ZonePlace=d4; dzial=wiadomosci; Stan delivery