Menu
Zone type:ab<== ==>place:ab<===
Webmaster: ZonePlace=ab; dzial=wiadomosci; Stan delivery
Italian Ministry of Health: Virus under control at 90% vaccinated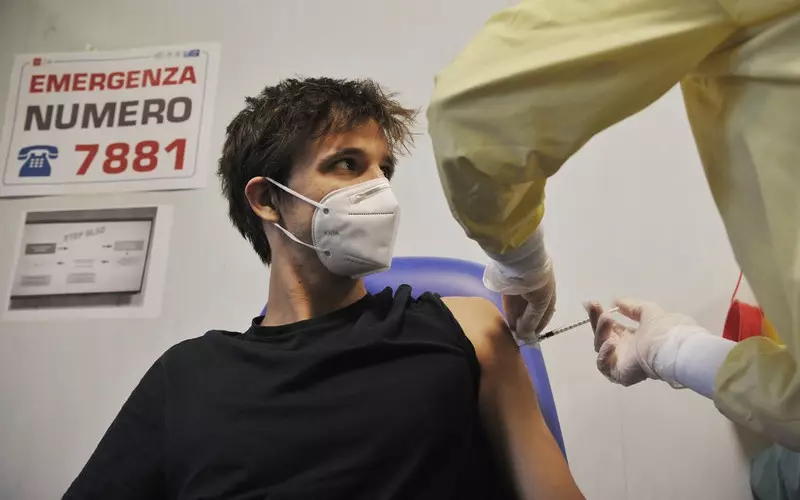 To control the coronavirus, at least 90 percent of the population must be vaccinated, said Gianni Rezza, head of the prevention department at the Italian Ministry of Health. Italy is close to this ceiling; after two doses of the vaccine it is 82 percent. inhabitants of the country.
Zone type:video<== ==>place:video<===
Webmaster: ZonePlace=video; dzial=wiadomosci; Stan delivery
Zone type:e-mobile<== ==>place:e1-mobile<===
Webmaster: ZonePlace=e1-mobile; dzial=wiadomosci; Stan delivery
News available in Polish
Przedstawiciel resortu zdrowia podkreślił, że to, co będzie dziać się w zimą, zależy od poziomu wyszczepienia przeciw Covid-19.
Jak ocenił Rezza, sytuacja we Włoszech jest bardzo dobra, "ale nie optymalna, bo nadal mamy sporo przypadków zakażeń i około 30-40 zmarłych dziennie". W ostatnich dniach notuje się ponad 3 tysiące infekcji każdej doby.
"Jesteśmy wśród krajów o najniższej liczbie zakażeń w Europie i na świecie dzięki kampanii szczepień oraz używaniu maseczek wewnątrz" - dodał ekspert.
Celem władz włoskich, jak informowano wcześniej, jest osiągnięcie pułapu 90 procent zaszczepionych przed Bożym Narodzeniem.
Czytaj więcej:
Włochy: W szopce w Neapolu Trzej Królowie z przepustką Covid-19
Włochy: Rekord testów na koronawirusa wykonanych jednego dnia
AdsByGoogle - In-Feed slot=4906192224
Zone type:d<== ==>place:d1<===
Webmaster: ZonePlace=d1; dzial=wiadomosci; Stan delivery
Zone type:e-desktop<== ==>place:e1-desktop<===
Webmaster: ZonePlace=e1-desktop; dzial=wiadomosci; Stan delivery
Zone type:d<== ==>place:d2<===
Webmaster: ZonePlace=d2; dzial=wiadomosci; Stan delivery
Zone type:d<== ==>place:d3<===
Webmaster: ZonePlace=d3; dzial=wiadomosci; Stan delivery
Zone type:d<== ==>place:d4<===
Webmaster: ZonePlace=d4; dzial=wiadomosci; Stan delivery