Menu
Zone type:ab<== ==>place:ab<===
Webmaster: ZonePlace=ab; dzial=wiadomosci; Stan delivery
Ireland: The number of infections with the type of coronavirus detected in the UK is increasing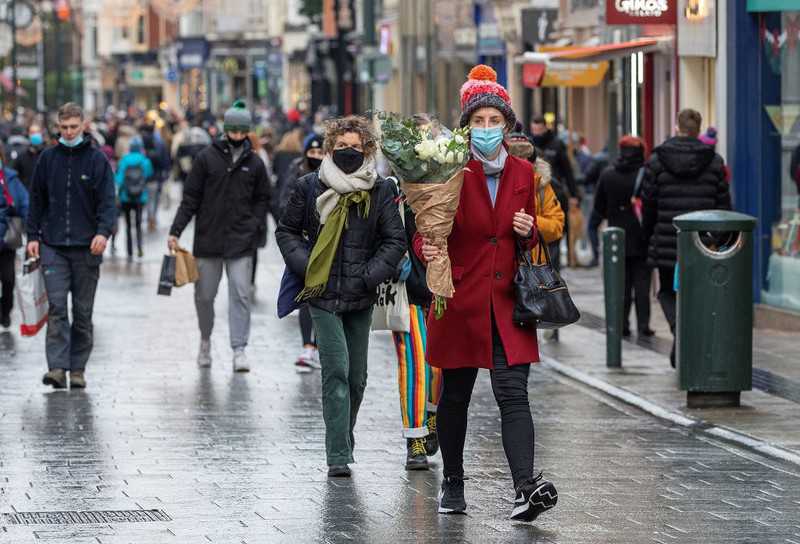 In Ireland, the number of infections with the type of coronavirus detected in the UK is increasing. The latest research has found it in more than half of the tests carried out, Irish Prime Minister Micheal Martin announced today.
Zone type:video<== ==>place:video<===
Webmaster: ZonePlace=video; dzial=wiadomosci; Stan delivery
Zone type:e-mobile<== ==>place:e1-mobile<===
Webmaster: ZonePlace=e1-mobile; dzial=wiadomosci; Stan delivery
News available in Polish
Średnia zakażeń z 14 dni wzrosła w ostatnich tygodniach w Irlandii 10-krotnie, do 1 291 przypadków na 100 tys. mieszkańców, do czego przyczynił się zarówno nowy, bardziej zakaźny brytyjski wirus, jak i poluzowanie restrykcji epidemicznych w okresie świątecznym.
Premier oznajmił, że został poinformowany przez naczelnego lekarza Irlandii Tony'ego Holohana, że nowy typ wirusa odpowiada za 45 proc. zakażeń wśród przebadanych ostatnio 92 próbek pobranych od pacjentów, podczas gdy w minionym tygodniu wykryto go tylko w 25 proc. próbek, a dwa tygodnie wcześniej - w 9 proc.
W piątek Holohan poinformował, że w kraju potwierdzono trzy przypadki nowej odmiany wirusa, która rozprzestrzenia się w RPA, a wszystkie są związanie z niedawnymi podróżami do tego kraju.
Zaapelował, by wszyscy, którzy niedawno powrócili z RPA udali się na 14-dniową izolację i poddali się testowi na obecność koronawirusa.
Według naukowców, południowoafrykańska odmiana koronawirusa może być nawet jeszcze bardziej zakaźna niż brytyjska, która z kolei rozprzestrzenia się znacznie szybciej niż ta, która jest dominująca w Europie. Na dodatek naukowcy nie mają aż takiej pewności, jak w przypadku odmiany brytyjskiej, że wprowadzane obecnie do użytku szczepionki będą chronić przed południowoafrykańską.
Czytaj więcej:
Irlandia: Rząd obiecuje, że do końca lutego zaszczepi 135 tys. osób
Irlandia: Dalsze zaostrzenie restrykcji i kolejny rekord zakażeń
W Irlandii pierwszy raz ponad 1 000 pacjentów z Covid-19 w szpitalach
AdsByGoogle - In-Feed slot=4906192224
Zone type:d<== ==>place:d1<===
Webmaster: ZonePlace=d1; dzial=wiadomosci; Stan delivery
Zone type:e-desktop<== ==>place:e1-desktop<===
Webmaster: ZonePlace=e1-desktop; dzial=wiadomosci; Stan delivery
Zone type:d<== ==>place:d2<===
Webmaster: ZonePlace=d2; dzial=wiadomosci; Stan delivery
Zone type:d<== ==>place:d3<===
Webmaster: ZonePlace=d3; dzial=wiadomosci; Stan delivery
Zone type:d<== ==>place:d4<===
Webmaster: ZonePlace=d4; dzial=wiadomosci; Stan delivery