Menu
Zone type:ab<== ==>place:ab<===
Webmaster: ZonePlace=ab; dzial=wiadomosci; Stan delivery
F1 driver Fernando Alonso suffers broken jaw in cycling accident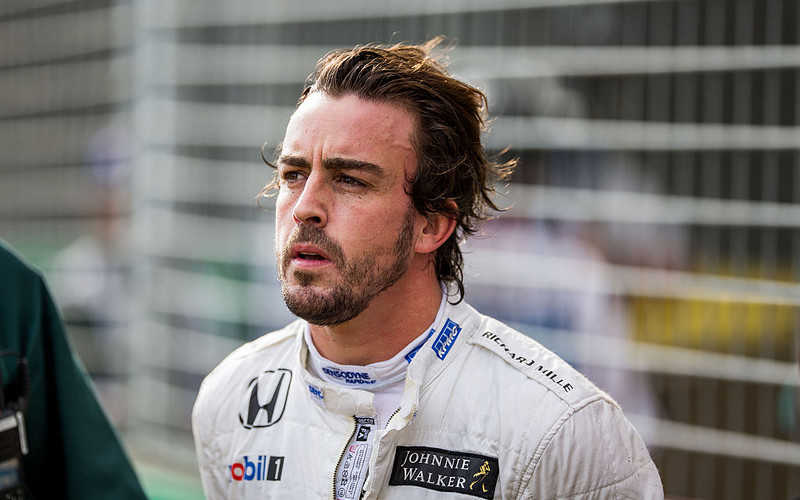 Two-time F1 Champion Fernando Alonso is recovering from surgery after suffering a broken jaw in a cycling accident on Thursday.
Zone type:video<== ==>place:video<===
Webmaster: ZonePlace=video; dzial=wiadomosci; Stan delivery
Zone type:e-mobile<== ==>place:e1-mobile<===
Webmaster: ZonePlace=e1-mobile; dzial=wiadomosci; Stan delivery
News available in Polish
Co do przebiegu wypadku nie są ujawnione żadne szczegóły. Wiadomo jedynie, że stało się to niedaleko Lugano.
39-letni Alonso pozostanie w szpitalu jeszcze co najmniej przez 48 godzin, choć - jak zapewnia zespół Alpine - chodzi jedynie o obserwację, bo zabieg się udał, a lekarze są zadowoleni z jego efektów.
"Po kilku dniach odpoczynku Fernando będzie mógł wrócić do treningów. Zakładamy, że będzie w pełni gotowy na przedsezonowe treningi i testy" - napisano w komunikacie. Sezon ma ruszyć 28 marca w Bahrajnie.
Hiszpan to dwukrotny mistrz świata Formuły 1 i w sezonie 2021 ma wrócić do rywalizacji po dwuletniej przerwie. W barwach ekipy Renault (obecnie Alpine) startował w latach 2005 i 2006. Teraz jego kolegą z zespołu będzie 23-letni Francuz Esteban Ocon.
W karierze Alonso wystartował dotychczas w 312 wyścigach F1. Oprócz dwóch tytułów mistrza świata, w dorobku ma także trzy tytuły wicemistrza w latach 2010, 2012 i 2013.
Czytaj więcej:
Formuła 1: Alonso podpisał wstępny kontrakt z Renault
Media: Alonso ma podpisać kontrakt z Renault
Formuła 1: Alonso wyżej ceni Schumachera niż Hamiltona
AdsByGoogle - In-Feed slot=4906192224
Zone type:d<== ==>place:d1<===
Webmaster: ZonePlace=d1; dzial=wiadomosci; Stan delivery
Zone type:e-desktop<== ==>place:e1-desktop<===
Webmaster: ZonePlace=e1-desktop; dzial=wiadomosci; Stan delivery
Zone type:d<== ==>place:d2<===
Webmaster: ZonePlace=d2; dzial=wiadomosci; Stan delivery
Zone type:d<== ==>place:d3<===
Webmaster: ZonePlace=d3; dzial=wiadomosci; Stan delivery
Zone type:d<== ==>place:d4<===
Webmaster: ZonePlace=d4; dzial=wiadomosci; Stan delivery