Menu
Zone type:ab<== ==>place:ab<===
Webmaster: ZonePlace=ab; dzial=wiadomosci; Stan delivery
Extinction Rebellion co-founder Gail Bradbrook arrested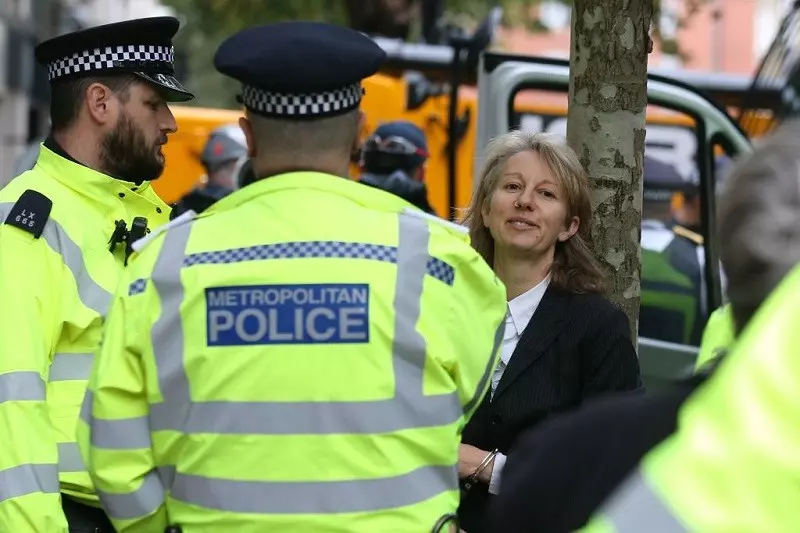 Extinction Rebellion co-founder Gail Bradbrook was arrested at her home in Stroud this morning. Officers from the Metropolitan Police arrested Ms Bradbrook at her home in Stroud at around 5.30am this morning.
Zone type:video<== ==>place:video<===
Webmaster: ZonePlace=video; dzial=wiadomosci; Stan delivery
Zone type:e-mobile<== ==>place:e1-mobile<===
Webmaster: ZonePlace=e1-mobile; dzial=wiadomosci; Stan delivery
News available in Polish
W kwietniu aktywiści z Extinction Rebellion w ramach akcji nazwanej "Money Rebellion" rozbili witryny siedzib banków HSBC i Barclays w dzielnicy finansowej Canary Wharf w Londynie i zaatakowali siedzibę firmy ubezpieczeniowej Lloyd's of London.
"Współzałożycielka Extinction Rebellion Gail Bradbrook została aresztowana dziś rano ok. godz. 5:30 przez funkcjonariuszy policji metropolitalnej w swoim domu w Stroud (hr. Gloucestershire) pod zarzutem spiskowania w celu spowodowania uszkodzenia mienia i oszustwa w związku z akcją nieposłuszeństwa obywatelskiego Money Rebellion" - poinformowała rzeczniczka grupy.
49-letnia Bradbrook, który ma doktorat z biofizyki molekularnej, twierdzi, że Wielka Brytania i inne kraje działają zbyt wolno, aby zatrzymać zmiany klimatyczne na Ziemi oraz że zachodni system finansowy napędza nadmierne eksploatowanie planety.
Czytaj więcej:
Aktywiści Extinction Rebellion pobici przez pasażerów. Próbowali zablokować odjazd metra
Londyn: Extinction Rebellion wygrywa w sądzie z policją
Aktywiści klimatyczni z Extinction Rebellion przykleili się do parlamentu
Media: Rząd UK rozważa uznanie Extinction Rebellion za grupę przestępczą
Londyn: Aktywiści ekologiczni zaatakowali siedzibę HSBC
AdsByGoogle - In-Feed slot=4906192224
Zone type:d<== ==>place:d1<===
Webmaster: ZonePlace=d1; dzial=wiadomosci; Stan delivery
Zone type:e-desktop<== ==>place:e1-desktop<===
Webmaster: ZonePlace=e1-desktop; dzial=wiadomosci; Stan delivery
Zone type:d<== ==>place:d2<===
Webmaster: ZonePlace=d2; dzial=wiadomosci; Stan delivery
Zone type:d<== ==>place:d3<===
Webmaster: ZonePlace=d3; dzial=wiadomosci; Stan delivery
Zone type:d<== ==>place:d4<===
Webmaster: ZonePlace=d4; dzial=wiadomosci; Stan delivery