Menu
Zone type:ab<== ==>place:ab<===
Webmaster: ZonePlace=ab; dzial=wiadomosci; Stan delivery
UEFA launches procedure to select Euro 2028 host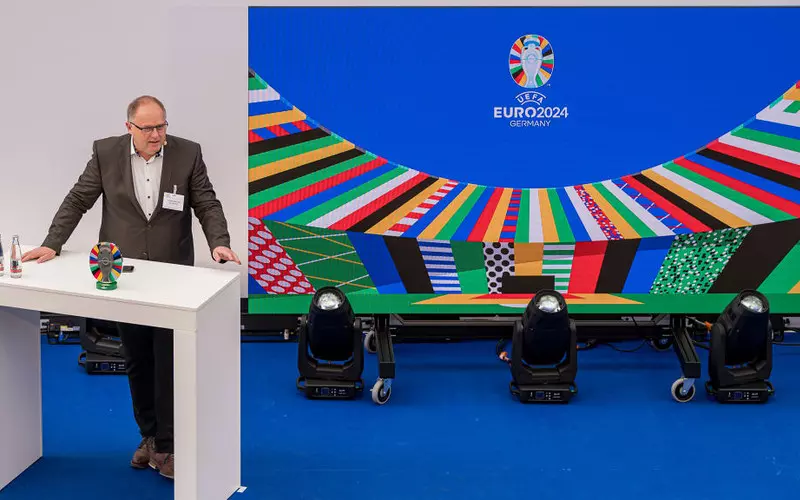 The European Football Union initiated the procedure for selecting the host of the 2028 continental championship yesterday. National federations must declare their interest by March 2022, and the identification of the tournament organiser will take place in September 2023.
Zone type:video<== ==>place:video<===
Webmaster: ZonePlace=video; dzial=wiadomosci; Stan delivery
Zone type:e-mobile<== ==>place:e1-mobile<===
Webmaster: ZonePlace=e1-mobile; dzial=wiadomosci; Stan delivery
News available in Polish
UEFA poinformowała, że wspólne kandydatury są dopuszczalne, ale pod warunkiem, że zainteresowane kraje są "zwarte geograficznie". Zastrzegła jednak, że nie będzie w stanie zagwarantować automatycznej kwalifikacji drużyn z krajów-gospodarzy, jeśli będzie ich więcej niż dwa.
W Euro 2028 wezmą udział 24 drużyny i rozegranych zostanie 51 meczów. Kandydaci muszą dysponować dziesięcioma stadionami, w tym co najmniej jednym z trybunami na 60 tys. miejsc, jednym 50-tysięcznym, co najmniej czterema 40-tysięcznymi oraz co najmniej trzema z widownią dla 30 tys. osób.
Tegoroczne mistrzostwa Europy, przeniesione z ubiegłego roku z powodu pandemii COVID-19 i zakończone zwycięstwem reprezentacji Włoch, odbyły się w 11 miastach na całym kontynencie, od Londynu po Baku. Gospodarzem Euro 2024 będą Niemcy.
Czytaj więcej:
El. MŚ 2022: Wygrane Polski, Anglii i Albanii. Dania krok od mundialu
Niemcy z biletem do Kataru. Awansowali na mundial jako pierwsi
AdsByGoogle - In-Feed slot=4906192224
Zone type:d<== ==>place:d1<===
Webmaster: ZonePlace=d1; dzial=wiadomosci; Stan delivery
Zone type:e-desktop<== ==>place:e1-desktop<===
Webmaster: ZonePlace=e1-desktop; dzial=wiadomosci; Stan delivery
Zone type:d<== ==>place:d2<===
Webmaster: ZonePlace=d2; dzial=wiadomosci; Stan delivery
Zone type:d<== ==>place:d3<===
Webmaster: ZonePlace=d3; dzial=wiadomosci; Stan delivery
Zone type:d<== ==>place:d4<===
Webmaster: ZonePlace=d4; dzial=wiadomosci; Stan delivery