Menu
Zone type:ab<== ==>place:ab<===
Webmaster: ZonePlace=ab; dzial=wiadomosci; Stan delivery
"Dziennik Gazeta Prawna": Less and less children are born in Poland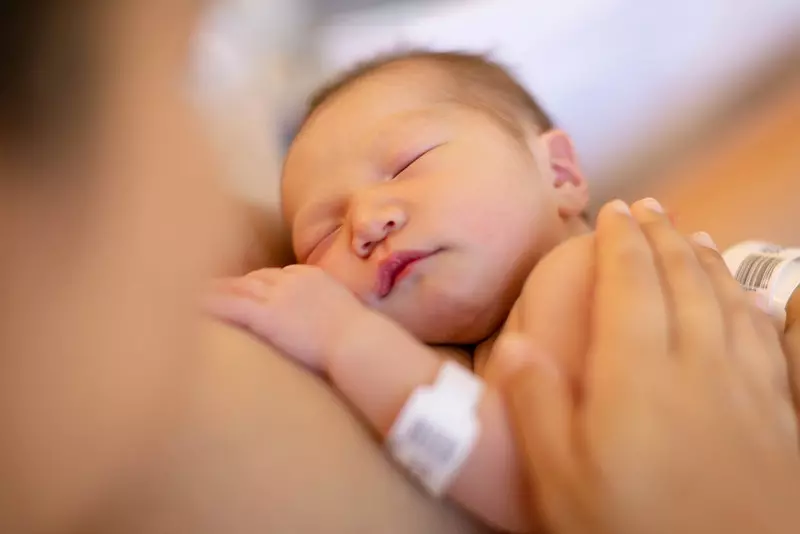 In 2022, half as many children of foreigners were born in Poland than in the previous year. This means that the number of Polish newborns has fallen below 300,000. – up to 290,000 - we can read in 'Dziennik Gazeta Prawna'.
Zone type:video<== ==>place:video<===
Webmaster: ZonePlace=video; dzial=wiadomosci; Stan delivery
Zone type:e-mobile<== ==>place:e1-mobile<===
Webmaster: ZonePlace=e1-mobile; dzial=wiadomosci; Stan delivery
News available in Polish
"Dziennik Gazeta Prawna" zaznacza, że zdaniem demografów to podwójne zaskoczenie. "Zaskakuje tak niska liczba urodzeń w sumie oraz tak duży udział dzieci obywateli innego kraju" - wskazuje "DGP" i przytacza dane GUS, według których w Polsce w 2022 r. przyszło na świat 305 tys. dzieci.
"Gdy PiS wprowadzał 500+, w wariancie niskim szacował liczbę urodzeń w 2022 r. na 314,7 tys.; średni zakładał 327,9 tys., a wysoki – 341 tys. Z kolei wprowadzenie 500+ miało dać efekt w postaci niemal 371 tys. nowych dzieci. Skorygowanie danych GUS, poprzez odjęcie od nich ok. 15 tys. dzieci obywateli innych krajów, powoduje, że nasza sytuacja demograficzna staje się gorsza niż to, co jeszcze kilka lat temu zakładaliśmy w najczarniejszych scenariuszach" - możemy przeczytać.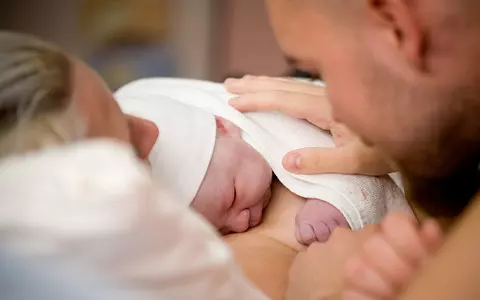 Gazeta dodaje, że z danych GUS wynika również, że w 2021 r. dzieci z niepolskich rodziców było w sumie 8,9 tys.
"W ciągu roku liczba takich porodów wzrosła o ponad 60 proc. – to głównie efekt uchodźców ukraińskich. Ilu małych Ukraińców jest wśród 15 tys.? Nie wiadomo, ale od stycznia do sierpnia zeszłego roku urodziło się ich 8 tys. Już wtedy było to dwa razy więcej niż w całym poprzednim roku. Wtedy odsetek dzieci ukraińskich wynosił 1,5 proc., rok wcześniej niewiele ponad 1 proc. Dla porównania w całym 2015 r. Ukrainki urodziły w Polsce 704 dzieci." - kończy "DGP".
Czytaj więcej:
Obcokrajowcy ratują polską demografię
"Rzeczpospolita": Polskie matki na rynku pracy nadal nie mają łatwo
Zagraniczni przedsiębiorcy robią biznes w Polsce. Wśród nich są także Rosjanie
Raport: Rośnie liczba Polaków o poglądach zbieżnych z rosyjską propagandą
AdsByGoogle - In-Feed slot=4906192224
Zone type:d<== ==>place:d1<===
Webmaster: ZonePlace=d1; dzial=wiadomosci; Stan delivery
Zone type:e-desktop<== ==>place:e1-desktop<===
Webmaster: ZonePlace=e1-desktop; dzial=wiadomosci; Stan delivery
Zone type:d<== ==>place:d2<===
Webmaster: ZonePlace=d2; dzial=wiadomosci; Stan delivery
Zone type:d<== ==>place:d3<===
Webmaster: ZonePlace=d3; dzial=wiadomosci; Stan delivery
Zone type:d<== ==>place:d4<===
Webmaster: ZonePlace=d4; dzial=wiadomosci; Stan delivery