Menu
Zone type:ab<== ==>place:ab<===
Webmaster: ZonePlace=ab; dzial=wiadomosci; Stan delivery
Russia: The amount of ice in the Arctic fell to a minimum in July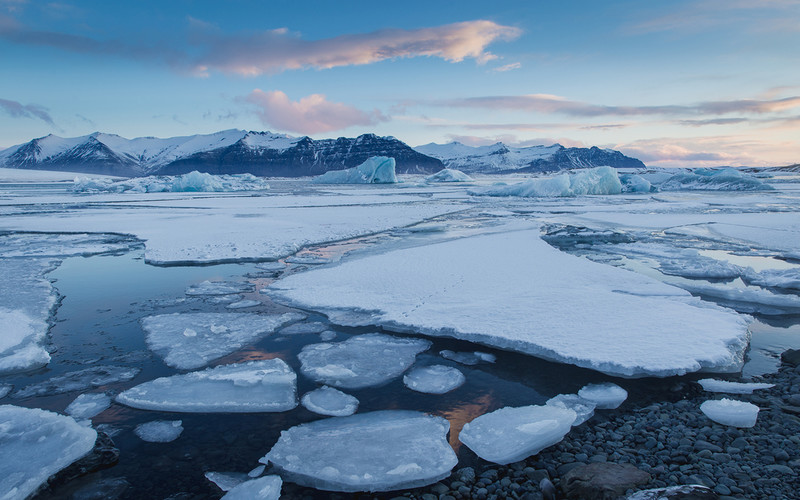 The amount of ice in the Arctic in July this year. was the smallest in the history of conducting observations, said Roman Wilfand, the head of the Russian Gidromietcentr center. Earlier, meteorologists had warned that the temperature in the Arctic was breaking heat records.
Zone type:video<== ==>place:video<===
Webmaster: ZonePlace=video; dzial=wiadomosci; Stan delivery
Zone type:e-mobile<== ==>place:e1-mobile<===
Webmaster: ZonePlace=e1-mobile; dzial=wiadomosci; Stan delivery
News available in Polish
"Można powiedzieć, że lipiec był rekordowy. W Arktyce odnotowano absolutne minimum pokrywy lodowej w historii prowadzenia obserwacji" - przekazał naukowiec.
Zauważył, że zjawisko to sprawiło, że miesiąc wcześniej niż zwykle otwarta została całkowicie Północna Droga Morska, łącząca atlantyckie Morze Barentsa z Morzem Beringa na Oceanie Spokojnym; poza Rosją szlak ten nazywany jest Przejściem Północno-Wschodnim.
Gidromietcentr informował już, że średnie miesięczne temperatury w Arktyce podniosły się do rekordowych poziomów z lipca 2016 roku. W kanadyjskiej części Arktyki średnia temperatura sięgała 4-6 stopni powyżej normy, a w rosyjskiej Arktyce - przekroczyła normy w niektórych rejonach o 5 stopni.
Czytaj więcej:
Dania: Ryzyko konfliktu w Arktyce "większe niż terroryzm"
Rekord ciepła na Spitsbergenie. Naukowcy biją na alarm
AdsByGoogle - In-Feed slot=4906192224
Zone type:d<== ==>place:d1<===
Webmaster: ZonePlace=d1; dzial=wiadomosci; Stan delivery
Zone type:e-desktop<== ==>place:e1-desktop<===
Webmaster: ZonePlace=e1-desktop; dzial=wiadomosci; Stan delivery
Zone type:d<== ==>place:d2<===
Webmaster: ZonePlace=d2; dzial=wiadomosci; Stan delivery
Zone type:d<== ==>place:d3<===
Webmaster: ZonePlace=d3; dzial=wiadomosci; Stan delivery
Zone type:d<== ==>place:d4<===
Webmaster: ZonePlace=d4; dzial=wiadomosci; Stan delivery