Menu
Zone type:ab<== ==>place:ab<===
Webmaster: ZonePlace=ab; dzial=wiadomosci; Stan delivery
Europa League: Final in Gdansk with the participation of 9,5 thousand fans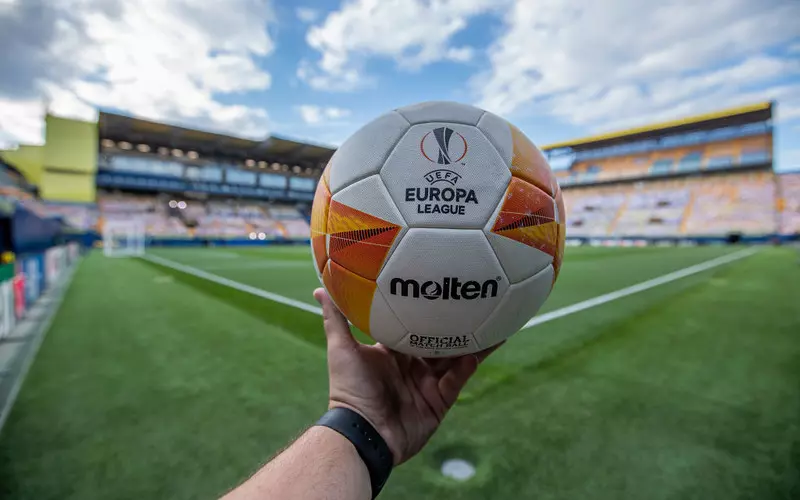 The Europa League final scheduled for May 26 in Gdansk will be watched by 9,500 fans from the stands, including 2,000 from both clubs, the European Football Union informed. After the Polish government recently agreed to 25 percent of viewers, UEFA was able to start selling tickets.
Zone type:video<== ==>place:video<===
Webmaster: ZonePlace=video; dzial=wiadomosci; Stan delivery
Zone type:e-mobile<== ==>place:e1-mobile<===
Webmaster: ZonePlace=e1-mobile; dzial=wiadomosci; Stan delivery
News available in Polish
Łącznie 4 000 wejściówek trafi do drużyn-finalistów. Poza tym UEFA będzie oferowała innym zainteresowanym pulę biletów do najbliższego piątku w cenach od 40 do 130 euro. Pozostałe zostaną przekazane do dyspozycji m.in. "lokalnego komitetu organizacyjnego, federacji, partnerów biznesowych i nadawców".
Jak zaznaczono w komunikacie, zagraniczni fani będą musieli przestrzegać wszelkich ograniczeń związanych z koronawirusem. "Wejście na stadion w Gdańsku może wiązać się z koniecznością okazania potwierdzenia szczepienia lub negatywnego wyniku testu na COVID-19" - przekazała UEFA.
Możliwy jest angielski lub angielsko-hiszpański finał, bowiem kilka dni temu w pierwszych spotkaniach półfinałowych Manchester United wygrał u siebie z AS Roma 6:2, zaś Arsenal Londyn przegrał na wyjeździe z hiszpańskim Villarrealem 1:2. Rewanże 6 maja w Rzymie i Londynie.
Już rok temu finał Ligi Europy miał się odbyć w Gdańsku, ale z powodu koronawirusa decydującą fazę rozgrywek – od ćwierćfinału – przeprowadzono w formie turnieju w Niemczech. W finale w Kolonii Sevilla pokonała Inter Mediolan 3:2.
AdsByGoogle - In-Feed slot=4906192224
Zone type:d<== ==>place:d1<===
Webmaster: ZonePlace=d1; dzial=wiadomosci; Stan delivery
Zone type:e-desktop<== ==>place:e1-desktop<===
Webmaster: ZonePlace=e1-desktop; dzial=wiadomosci; Stan delivery
Zone type:d<== ==>place:d2<===
Webmaster: ZonePlace=d2; dzial=wiadomosci; Stan delivery
Zone type:d<== ==>place:d3<===
Webmaster: ZonePlace=d3; dzial=wiadomosci; Stan delivery
Zone type:d<== ==>place:d4<===
Webmaster: ZonePlace=d4; dzial=wiadomosci; Stan delivery