Menu
Zone type:ab<== ==>place:ab<===
Webmaster: ZonePlace=ab; dzial=wiadomosci; Stan delivery
Erling Haaland climbs the ranking of the richest Norwegians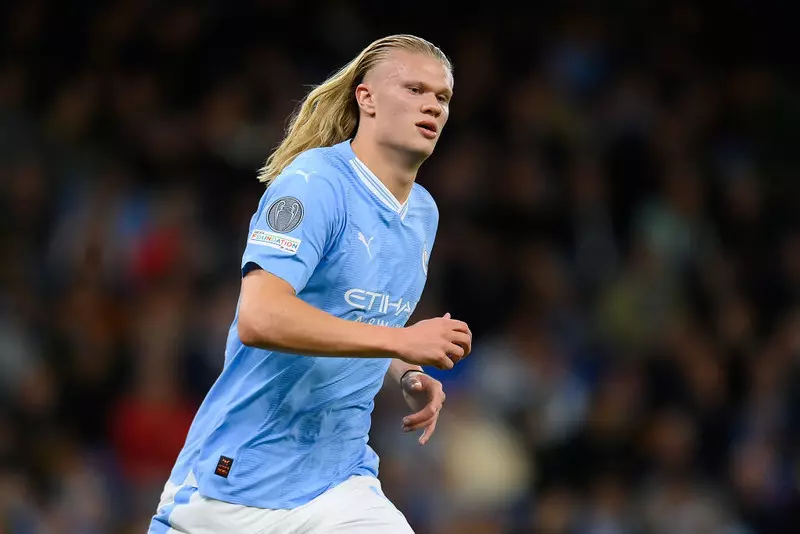 Manchester City's Norwegian striker Erling Haaland is climbing higher and higher in the ranking of the richest Norwegians and, according to a recent calculation by Kapital magazine, is ranked 240th with a fortune of €160 million and first among Norwegian athletes.
Zone type:video<== ==>place:video<===
Webmaster: ZonePlace=video; dzial=wiadomosci; Stan delivery
Zone type:e-mobile<== ==>place:e1-mobile<===
Webmaster: ZonePlace=e1-mobile; dzial=wiadomosci; Stan delivery
News available in Polish
Wydawany od 1971 roku prestiżowy magazyn finansowy publikuje co roku listę najbogatszych Norwegów i podkreśla, że jest opracowywana zawsze według własnych wyliczeń i analiz według dostępnych informacji.
Dziennikarze podkreślili, że obliczają w sposób konserwatywny, czyli nie wliczają nieznanych im dochodów i nie ulegają spekulacjom na ich temat.
"Haaland wygrywając w tym roku trzy najważniejsze puchary, z pewnością uruchomił wszystkie zapisane w kontrakcie premie od klubu maksymalnie, a przede wszystkim od sponsorów, więc jego majątek jest z pewnością jeszcze większy. Amerykański "Forbes" ocenia piłkarza na 183 miliony, a "Daily Morror" na 230 milionów euro" - dodano.
Haaland znacznie wyprzedził w rankingu najbogatszych sportowców - dotychczsowego wieloletniego lidera legendarnego biegacza narciarskiego, a obecnie biznesmena Bjoerna Daehlie, którego majątek wyliczono na 70 milionów euro.
Czytaj więcej:
UEFA: Haaland, Messi i De Bruyne z szansami na tytuł Piłkarza Sezonu w Europie
Haaland i Bonmati z nagrodami UEFA dla najlepszych w Europie w sezonie 2021/22
Piłkarz Haaland zbyt niebezpieczny dla norweskich... dzieci
AdsByGoogle - In-Feed slot=4906192224
Zone type:d<== ==>place:d1<===
Webmaster: ZonePlace=d1; dzial=wiadomosci; Stan delivery
Zone type:e-desktop<== ==>place:e1-desktop<===
Webmaster: ZonePlace=e1-desktop; dzial=wiadomosci; Stan delivery
Zone type:d<== ==>place:d2<===
Webmaster: ZonePlace=d2; dzial=wiadomosci; Stan delivery
Zone type:d<== ==>place:d3<===
Webmaster: ZonePlace=d3; dzial=wiadomosci; Stan delivery
Zone type:d<== ==>place:d4<===
Webmaster: ZonePlace=d4; dzial=wiadomosci; Stan delivery