Menu
Zone type:ab<== ==>place:ab<===
Webmaster: ZonePlace=ab; dzial=wiadomosci; Stan delivery
HSBC has bought the British branch of bankrupt SVB for £1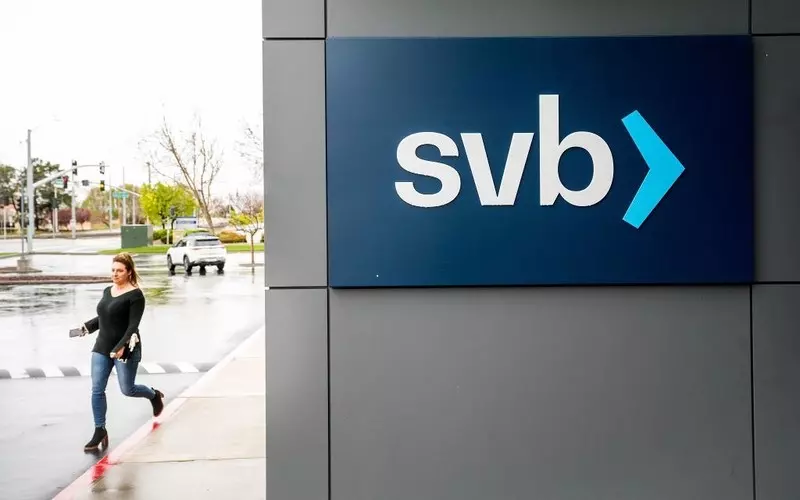 HSBC has bought the British branch of the US technology bank Silicon Valley Bank (SVB), which collapsed last Friday, it was reported. The transaction amount was just one pound.
Zone type:video<== ==>place:video<===
Webmaster: ZonePlace=video; dzial=wiadomosci; Stan delivery
Zone type:e-mobile<== ==>place:e1-mobile<===
Webmaster: ZonePlace=e1-mobile; dzial=wiadomosci; Stan delivery
News available in Polish
SVB specjalizował się w finansowaniu firm technologicznych z Doliny Krzemowej. Jego upadek, będący największym bankructwem w amerykańskim sektorze finansowym od kryzysu finansowego z 2008 r., wzbudził obawy o możliwe rozprzestrzenienie się problemów na inne banki.
Brytyjska filia SVB była niewielka, miała tylko nieco ponad 3 tys. klientów i dobrą kondycję finansową. W miniony weekend pojawiły się jednak obawy, że przejdą na nią problemy amerykańskiej centrali, a niektóre firmy ostrzegały, że mogą zbankrutować, jeśli ich depozyty nie zostaną zabezpieczone.
Following the announcement that @HSBC_UK has acquired SVB UK, we're resuming normal operations from today. Our clients should not notice any significant changes, however, there may be short delays across the next few days as we return to business as usual. Thanks for the support

— Silicon Valley Bank UK (@SVB_UK) March 13, 2023
To stanowiłby ryzyko dla sektora IT, który brytyjski rząd postrzega jako kluczowy dla rozwoju gospodarczego. Dlatego w weekend trwały intensywne rozmowy o przyszłości brytyjskiego oddziału SVB między ministerstwem finansów, Bankiem Anglii i HSBC.
Prezes HSBC Noel Quinn przekazał dziś, że transakcja była "zbyt dobrą okazją, aby ją przegapić" i zapewniła, że "kryzys w jednej instytucji nie stał się kryzysem systemowym".
HSBC jest największym bankiem w Europie pod względem wartości aktywów.
Czytaj więcej:
HSBC zamyka 69 kolejnych placówek w UK. "Pandemia przyspieszyła przejście na bankowość cyfrową"
Brytyjskie banki czeka test wytrzymałości w związku z kryzysem energetycznym
Fizyczne oddziały banków wciąż potrzebne. W obliczu kryzysu Brytyjczycy poszukują porad finansowych
AdsByGoogle - In-Feed slot=4906192224
Zone type:d<== ==>place:d1<===
Webmaster: ZonePlace=d1; dzial=wiadomosci; Stan delivery
Zone type:e-desktop<== ==>place:e1-desktop<===
Webmaster: ZonePlace=e1-desktop; dzial=wiadomosci; Stan delivery
Zone type:d<== ==>place:d2<===
Webmaster: ZonePlace=d2; dzial=wiadomosci; Stan delivery
Zone type:d<== ==>place:d3<===
Webmaster: ZonePlace=d3; dzial=wiadomosci; Stan delivery
Zone type:d<== ==>place:d4<===
Webmaster: ZonePlace=d4; dzial=wiadomosci; Stan delivery