Menu
Zone type:ab<== ==>place:ab<===
Webmaster: ZonePlace=ab; dzial=wiadomosci; Stan delivery
The Queen cancels spending Christmas in Sandringham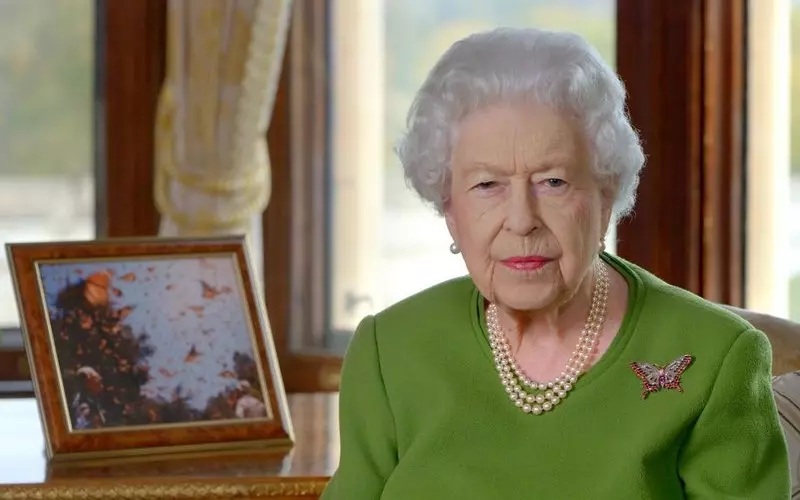 The Queen has cancelled her traditional Christmas in Sandringham in Norfolk, amid concerns about the rising levels of the Omicron variant. Instead she will stay in Windsor where she will be joined by members of the Royal Family.
Zone type:video<== ==>place:video<===
Webmaster: ZonePlace=video; dzial=wiadomosci; Stan delivery
Zone type:e-mobile<== ==>place:e1-mobile<===
Webmaster: ZonePlace=e1-mobile; dzial=wiadomosci; Stan delivery
News available in Polish
Jak przekazano, była to osobista decyzja królowej, "odzwierciedlająca ostrożnościowe podejście" w związku z nowym wariantem koronawirusa. W czasie Bożego Narodzenia Elżbietę II będą odwiedzać członkowie jej rodziny, zachowując rozsądne środki bezpieczeństwa oraz wszystkie stosowne wytyczne - dodano.
Królowa zwyczajowo spędza święta Bożego Narodzenia wraz z rodziną w Sandringham we wschodniej Anglii, lecz tegoroczne będą już drugimi z kolei, gdy przez pandemię zmuszona jest zrezygnować z tych planów. Poprzednie również spędziła w Windsorze, jedynie z mężem, księciem Filipem i jak się później okazało, były to ich ostatnie wspólne święta, bo w kwietniu Filip zmarł.
Już w zeszłym tygodniu z powodu rosnącej ponownie liczby zakażeń Elżbieta II odwołała tradycyjny przedświąteczny obiad dla szerszej rodziny, będący okazją to tego, by spotkać się z tymi jej członkami, którzy nie mogą udać się do Sandringam. Miał on się odbyć dzisiaj na zamku w Windsorze.
Czytaj więcej:
Elżbieta II szykuje się do pierwszych świąt Bożego Narodzenia bez księcia Filipa
Królowa Elżbieta II odwołała przedświąteczny obiad dla rodziny z powodu Omikronu
AdsByGoogle - In-Feed slot=4906192224
Zone type:d<== ==>place:d1<===
Webmaster: ZonePlace=d1; dzial=wiadomosci; Stan delivery
Zone type:e-desktop<== ==>place:e1-desktop<===
Webmaster: ZonePlace=e1-desktop; dzial=wiadomosci; Stan delivery
Zone type:d<== ==>place:d2<===
Webmaster: ZonePlace=d2; dzial=wiadomosci; Stan delivery
Zone type:d<== ==>place:d3<===
Webmaster: ZonePlace=d3; dzial=wiadomosci; Stan delivery
Zone type:d<== ==>place:d4<===
Webmaster: ZonePlace=d4; dzial=wiadomosci; Stan delivery