Menu
Zone type:ab<== ==>place:ab<===
Webmaster: ZonePlace=ab; dzial=wiadomosci; Stan delivery
Which?: Branded food up to 910%. more expensive than the budget line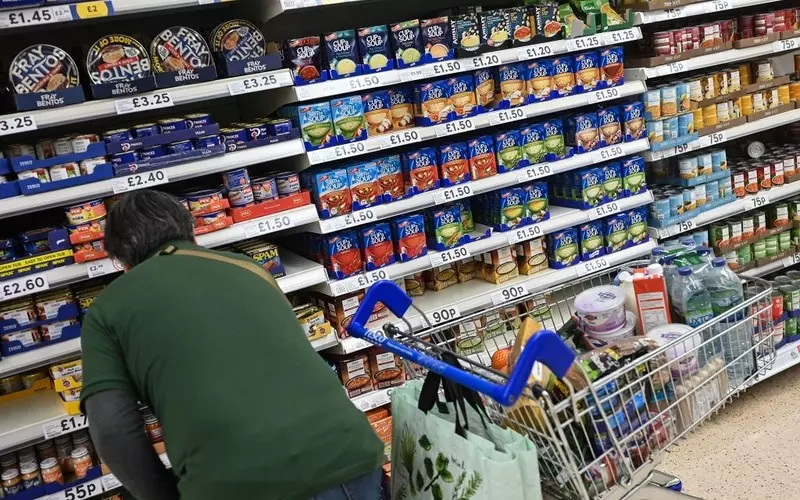 Consumer group Which? warned that the same food product can cost up to 9 times more if it is branded. Supermarkets have therefore been urged to ensure that budget lines are available at all points of sale - and in sufficient quantities.
Zone type:video<== ==>place:video<===
Webmaster: ZonePlace=video; dzial=wiadomosci; Stan delivery
Zone type:e-mobile<== ==>place:e1-mobile<===
Webmaster: ZonePlace=e1-mobile; dzial=wiadomosci; Stan delivery
News available in Polish
Z badania Which? wynika, że podstawowe produkty spożywcze, takie jak ryż, makaron, fasola czy herbata, zyskują na wartości kilkukrotnie, jeśli na opakowaniu pojawia się marka.
"Oznacza to, że klienci zmuszeni są do płacenia więcej, jeśli niemarkowa żywność jest wyprzedana" - alarmuje Which?. Dodaje, że problem jest szczególnie widoczny dla tych klientów, którzy robią zakupy w sklepach mniejszego formatu.
Which? research finds standard own-brand versions are up to triple the price of supermarket budget range items. We're calling on all major supermarkets to stock a range of essential budget ranges in their convenience stores, not just in larger stores. https://t.co/rCeyA3x6pi

— Which? (@WhichUK) September 22, 2023
Grupa Which? podała także kilka przykładów. Największa różnica w cenie istnieje w przypadku ryżu.
Kilogram ryżu z linii budżetowej Asdy - Just Essentials - kosztuje 52p. Ten sam ryż marki własnej ASDA Easy Cook Long Gran kosztuje już jednak 1,80 funta. W przypadku kilograma ryżu marki Ben's cena wzrasta do 5,25 funta (wzrost o 910 proc.).
Kilogram makaronu do spaghetti marki budżetowej Hubbard's Foodstore kosztuje 56p. Ten sam makaron pod nazwą Sainsbury's Quick Cook Spaghetti kosztuje już jednak 75p - i jest go dwukrotnie mniej (500 gram zamiast 1 kg).
W przypadku fasolki, jedna puszka baked beans w Morrisons z linii budżetowej kosztuje 27p. Puszka fasolki marki Heinz kosztuje aż czterokrotnie więcej - 1,39 funta - i w dodatku jest jej o ok. 20 gramów mniej.
Grupa Which? zaznacza na końcu raportu, ich pomiędzy poszczególnymi markami i liniami "prawdopodobnie istnieją różnice w gramaturze i jakości". Celem raportu jest jednak wskazanie, iż ludzie "zawsze powinni mieć wybór", zamiast być zmuszanymi do zakupu produktu kilkukrotnie droższego.
Czytaj więcej:
Morrisons wprowadza linię budżetową do swoich sklepów mniejszego formatu
Which? ostrzega: Urządzenia domowe zaczynają zbierać coraz więcej danych 
AdsByGoogle - In-Feed slot=4906192224
Zone type:d<== ==>place:d1<===
Webmaster: ZonePlace=d1; dzial=wiadomosci; Stan delivery
Zone type:e-desktop<== ==>place:e1-desktop<===
Webmaster: ZonePlace=e1-desktop; dzial=wiadomosci; Stan delivery
Zone type:d<== ==>place:d2<===
Webmaster: ZonePlace=d2; dzial=wiadomosci; Stan delivery
Zone type:d<== ==>place:d3<===
Webmaster: ZonePlace=d3; dzial=wiadomosci; Stan delivery
Zone type:d<== ==>place:d4<===
Webmaster: ZonePlace=d4; dzial=wiadomosci; Stan delivery