Menu
Zone type:ab<== ==>place:ab<===
Webmaster: ZonePlace=ab; dzial=wiadomosci; Stan delivery
WTA in Adelaide: Inglis is a rival of Świątek in the second round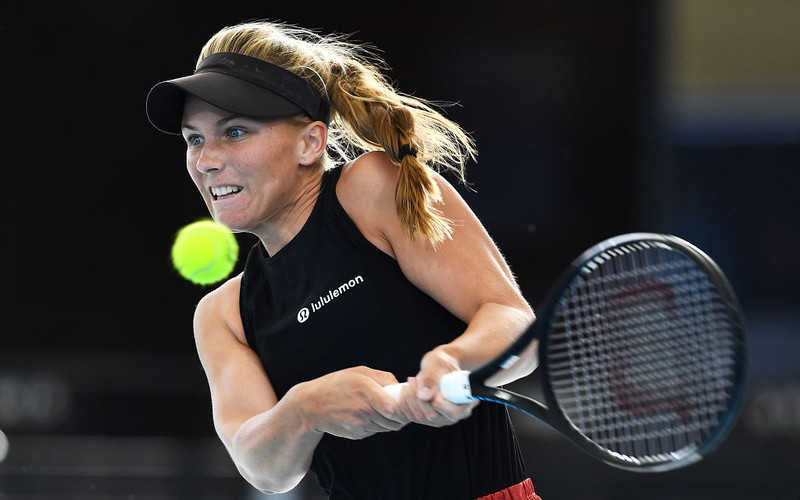 Maddison Inglis has earned a second-round clash with French Open champion Iga Swiatek after upsetting her idol and fellow Australian Samantha Stosur at the Adelaide International.
Zone type:video<== ==>place:video<===
Webmaster: ZonePlace=video; dzial=wiadomosci; Stan delivery
Zone type:e-mobile<== ==>place:e1-mobile<===
Webmaster: ZonePlace=e1-mobile; dzial=wiadomosci; Stan delivery
News available in Polish
Dzisiaj Inglis wygrała z występującą z "dziką kartą" rodaczką Samanthą Stosur 5:7, 7:5, 6:4. Wcześniej tego samego dnia Polka pokonała Amerykankę Madison Brengle 6:3, 6:4. Zarówno Inglis, jak i Brengle przebijały się do zawodów głównych przez kwalifikacje.
Zajmująca 18. miejsce na świecie Świątek, triumfatorka ubiegłorocznego French Open, zrewanżowała się rywalce z USA (nr. 81 w rankingu) za porażkę w turnieju rangi ITF w Charleston w 2018 roku.
Inglis w zestawieniu WTA jest 136. Z kolei inna tenisistka gospodarzy Stosur (przed 10 laty wygrała wielkoszlemowy US Open) plasuje się na 107. pozycji.
Z "jedynką" w imprezie na kortach twardych w Adelajdzie (pula 535,5 tys. dol.) jest rozstawiona Australijka Ashleigh Barty, która może być przeciwniczką Świątek w trzeciej rundzie, czyli ćwierćfinale.
Polka i Australijka wyjdą jutro na kort centralny jako ostatnie. Początek meczu około 9:30 GMT.
Wyniki meczów 1. rundy:
Iga Świątek (Polska, 5) - Madison Brengle (USA) 6:3, 6:4
Maddison Inglis (Australia) - Samantha Stosur (Australia) 5:7, 7:5, 6:4
Czytaj więcej:
Iga Świątek: Nadchodzący sezon będzie trudniejszy
Australian Open: Świątek przegrała z Halep w trzech setach w 1/8 finału
Australian Open: Świątek i Kubot odpadli w 1/8 finału miksta
Iga Świątek zgłoszona do turniejów WTA w Adelajdzie, Dausze i Dubaju
Rankingi WTA i ATP: Barty i Djokovic królują
AdsByGoogle - In-Feed slot=4906192224
Zone type:d<== ==>place:d1<===
Webmaster: ZonePlace=d1; dzial=wiadomosci; Stan delivery
Zone type:e-desktop<== ==>place:e1-desktop<===
Webmaster: ZonePlace=e1-desktop; dzial=wiadomosci; Stan delivery
Zone type:d<== ==>place:d2<===
Webmaster: ZonePlace=d2; dzial=wiadomosci; Stan delivery
Zone type:d<== ==>place:d3<===
Webmaster: ZonePlace=d3; dzial=wiadomosci; Stan delivery
Zone type:d<== ==>place:d4<===
Webmaster: ZonePlace=d4; dzial=wiadomosci; Stan delivery