Menu
Zone type:ab<== ==>place:ab<===
Webmaster: ZonePlace=ab; dzial=wiadomosci; Stan delivery
WTA tournament in Guangzhou: Linette's incredible match. The Pole advanced to the final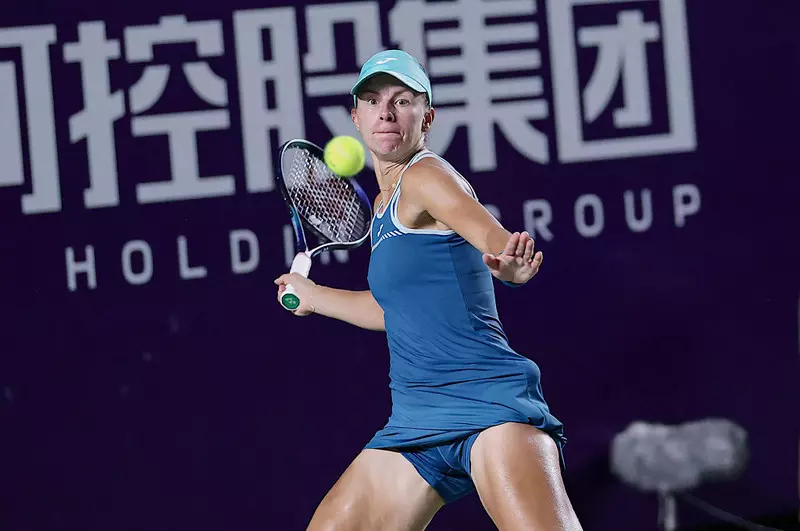 The number one seed Magda Linette advanced to the final of the WTA tournament in Guangzhou. Today, the Polish tennis player defeated Julia Putinceva from Kazakhstan 6:2, 6:3.
Zone type:video<== ==>place:video<===
Webmaster: ZonePlace=video; dzial=wiadomosci; Stan delivery
Zone type:e-mobile<== ==>place:e1-mobile<===
Webmaster: ZonePlace=e1-mobile; dzial=wiadomosci; Stan delivery
News available in Polish
31-letnia poznanianka po raz szósty zagra w finale imprezy rangi WTA. Na koncie ma dwa tytuły. Najlepsza była w 2019 roku w Nowym Jorku i w 2020 w tajskim Hua Hin.
Linette, która w światowym rankingu zajmuje 27. miejsce, mecz z zajmującą w nim 81. pozycję Putincewą zaczęła od mocnego uderzenia. Już przy pierwszej okazji przełamała rywalkę i prowadziła 3:0. Do końca seta Polka nie dała Putincewej nawet jednej okazji do odrobienia przełamania. W dodatku w ósmym gemie Kazaszkę znów zawiódł serwis i Linette znalazła się w połowie drogi do finału.
Drugą partię Linette próbowała zacząć podobnie, ale tym razem Putincewa w drugim gemie obroniła dwa break pointy.
Niezwykle ważny był gem piąty. Serwującą w nim Linette dopadł mały kryzys i przegrywała już 0:40. Jednak turniejowa jedynka, będąc pod presją już się nie pomyliła. Zdobyła pięć punktów z rzędu, co prawdopodobnie podłamało Kazaszkę.
Być może w kolejnym gemie Putincewa nadał rozpamiętywała zmarnowaną okazję, bo serwowała fatalnie. Nie wygrała nawet jednej piłki i dała się przełamać. Później Linette już do końca kontrolowała wydarzenia na korcie. Po godzinie i 17 minutach wykorzystała pierwszą piłkę meczową.
To było dziewiąte w historii spotkanie tych tenisistek i szósta wygrana Linette.
W jutrzejszym finale rywalką Magdy Linette będzie Chinka Xiyu Wang, która w półfinale wygrała z Belgijką Greet Minnen 6:3, 6:4.
Wynik półfinału gry pojedynczej:
Magda Linette (Polska, 1) - Julia Putincewa (Kazachstan) 6:2, 6:3.
Czytaj więcej:
Rankingi ATP i WTA: Kolejny tydzień prowadzenia Djokovica. Świątek nadal druga
Turniej WTA w Kantonie: Linette awansowała do ćwierćfinału
AdsByGoogle - In-Feed slot=4906192224
Zone type:d<== ==>place:d1<===
Webmaster: ZonePlace=d1; dzial=wiadomosci; Stan delivery
Zone type:e-desktop<== ==>place:e1-desktop<===
Webmaster: ZonePlace=e1-desktop; dzial=wiadomosci; Stan delivery
Zone type:d<== ==>place:d2<===
Webmaster: ZonePlace=d2; dzial=wiadomosci; Stan delivery
Zone type:d<== ==>place:d3<===
Webmaster: ZonePlace=d3; dzial=wiadomosci; Stan delivery
Zone type:d<== ==>place:d4<===
Webmaster: ZonePlace=d4; dzial=wiadomosci; Stan delivery