Menu
Zone type:ab<== ==>place:ab<===
Webmaster: ZonePlace=ab; dzial=wiadomosci; Stan delivery
WTA ranking: Iga Świątek on the 9th place, the highest in career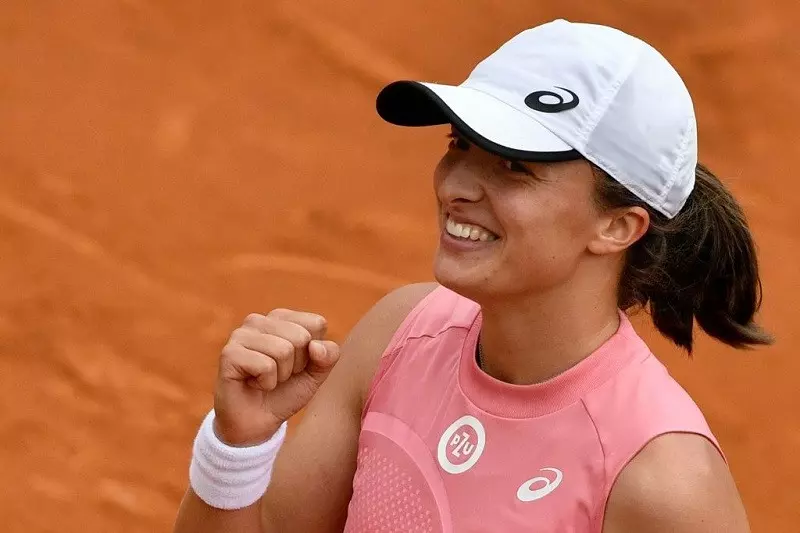 For the first time in her career, Iga Świątek moved into the top ten ranking of tennis players. After winning the WTA 1000 tournament in Rome, the Pole moved up from 15th to 9th place.
Zone type:video<== ==>place:video<===
Webmaster: ZonePlace=video; dzial=wiadomosci; Stan delivery
Zone type:e-mobile<== ==>place:e1-mobile<===
Webmaster: ZonePlace=e1-mobile; dzial=wiadomosci; Stan delivery
News available in Polish
Świątek, która 31 maja skończy 20 lat, w finale pokonała Czeszkę Karolinę Pliskovą 6:0, 6:0. To trzeci w karierze tytuł polskiej zawodniczki. Wcześniej triumfowała m.in. w ubiegłorocznej edycji wielkoszlemowego French Open.
Zawodniczka z Raszyna w drodze po tytuł w imprezie na kortach ziemnych w stolicy Włoch straciła jednego seta. Oddała go Czeszce Barborze Krejcikovej w 1/8 finału. W tym pojedynku musiała bronić dwóch piłek meczowych.
Na liście WTA Świątek wyprzedziła m.in. Hiszpankę Garbine Muguruzę, Amerykankę Jennifer Brady i Czeszkę Petrę Kvitovą. Z kolei Pliskova spadła z dziewiątej na dziesiątą pozycję.
Za prowadzącą Barty plasują się: Japonka Naomi Osaka i Rumunka Simona Halep.
Magda Linette zajmuje 47. lokatę, Katarzyna Kawa jest 135., a Magdalena Fręch 152.
Czołówka rankingu tenisistek WTA Tour (stan na 17 maja):
1. (1) Ashleigh Barty (Australia) - 10 175 pkt
2. (2) Naomi Osaka (Japonia) - 7 461
3. (3) Simona Halep (Rumunia) - 6 520
4. (4) Aryna Sabalenka (Białoruś) - 6 195
5. (5) Sofia Kenin (USA) - 5 865
6. (6) Jelina Switolina (Ukraina) - 5 835
7. (7) Bianca Andreescu (Kanada) - 5 265
8. (8) Serena Williams (USA) - 4 791
9. (15) Iga Świątek (Polska) - 4 435
10. (9) Karolina Pliskova (Czechy) - 4 345
...
47. (46) Magda Linette (Polska) - 1 558
135.(136) Katarzyna Kawa (Polska) - 610
152.(152) Magdalena Fręch (Polska) - 528
Czytaj więcej:
Iga Świątek wygrała turniej w Rzymie! Polka zmiażdżyła Pliskovą
ATP w Rzymie: 10. triumf Nadala po trzysetowym meczu z Djokovicem
AdsByGoogle - In-Feed slot=4906192224
Zone type:d<== ==>place:d1<===
Webmaster: ZonePlace=d1; dzial=wiadomosci; Stan delivery
Zone type:e-desktop<== ==>place:e1-desktop<===
Webmaster: ZonePlace=e1-desktop; dzial=wiadomosci; Stan delivery
Zone type:d<== ==>place:d2<===
Webmaster: ZonePlace=d2; dzial=wiadomosci; Stan delivery
Zone type:d<== ==>place:d3<===
Webmaster: ZonePlace=d3; dzial=wiadomosci; Stan delivery
Zone type:d<== ==>place:d4<===
Webmaster: ZonePlace=d4; dzial=wiadomosci; Stan delivery