Menu
Zone type:ab<== ==>place:ab<===
Webmaster: ZonePlace=ab; dzial=wiadomosci; Stan delivery
Italy worried about spread of UK COVID-strain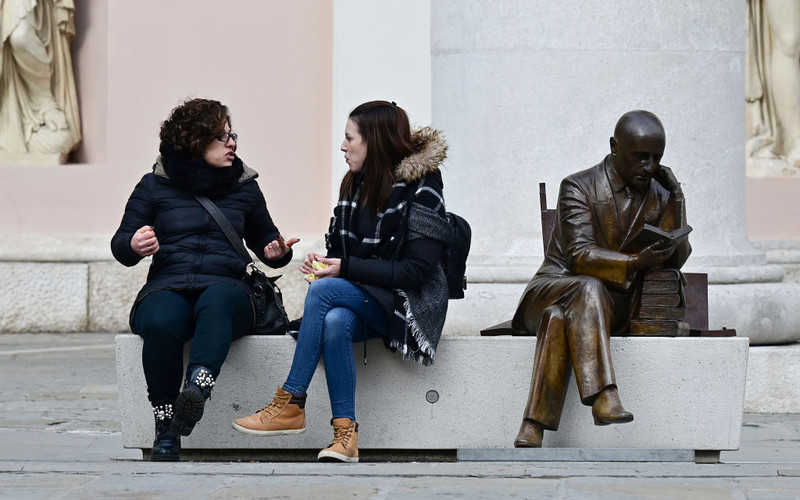 Among Italy's total COVID-19 cases, 20% are infected with the UK variant of the coronavirus, the Italian Higher Institute of Health (ISS) affirmed in a technical report released on Monday.
Zone type:video<== ==>place:video<===
Webmaster: ZonePlace=video; dzial=wiadomosci; Stan delivery
Zone type:e-mobile<== ==>place:e1-mobile<===
Webmaster: ZonePlace=e1-mobile; dzial=wiadomosci; Stan delivery
News available in Polish
W przedstawionej analizie Instytut podkreślił, że biorąc pod uwagę większą łatwość, z jaką szerzy się brytyjski wariant koronawirusa i jego występowanie w innych krajach, należy przewidywać, że w najbliższych tygodniach będzie on dominujący we Włoszech i w Europie.
Ministerstwo Zdrowia poinformowało, że w ciągu ostatniej doby na Covid-19 zmarło we Włoszech 258 osób i stwierdzono 7351 następnych przypadków infekcji.
Dzień wcześniej było 221 zgonów i ponad 11 tys. kolejnych zakażeń. Wykonano około 180 tys. testów, czyli 35 tys. mniej niż poprzedniej doby. Odsetek pozytywnych wyników spadł do 4 proc.
Bilans zmarłych w ciągu roku epidemii wzrósł do 93 835. Po raz pierwszy od 2 listopada liczba obecnie zakażonych spadła poniżej 400 tys.
Do tej pory koronawirusa wykryto u 2,7 mln osób, z których wyleczonych jest 2,2 mln. Liczba zaszczepionych wynosi około 3 mln; prawie 1,3 mln dostało już dwie dawki.
Czytaj więcej:
Włochy: Szczepionki AstraZeneca także dla zdrowych osób powyżej 55 lat
Badania: Brytyjski wariant koronawirusa bardziej śmiertelny niż "klasyczny"
Wariant wirusa z UK "na dobrej drodze", by dominować na świecie
Włochy: Co 5. zakażony ma brytyjski wariant koronawirusa
W Polsce 5 proc. chorujących może mieć brytyjską odmianę wirusa
AdsByGoogle - In-Feed slot=4906192224
Zone type:d<== ==>place:d1<===
Webmaster: ZonePlace=d1; dzial=wiadomosci; Stan delivery
Zone type:e-desktop<== ==>place:e1-desktop<===
Webmaster: ZonePlace=e1-desktop; dzial=wiadomosci; Stan delivery
Zone type:d<== ==>place:d2<===
Webmaster: ZonePlace=d2; dzial=wiadomosci; Stan delivery
Zone type:d<== ==>place:d3<===
Webmaster: ZonePlace=d3; dzial=wiadomosci; Stan delivery
Zone type:d<== ==>place:d4<===
Webmaster: ZonePlace=d4; dzial=wiadomosci; Stan delivery