Menu
Zone type:ab<== ==>place:ab<===
Webmaster: ZonePlace=ab; dzial=wiadomosci; Stan delivery
Usain Bolt is not going to persuade his daughter to play sports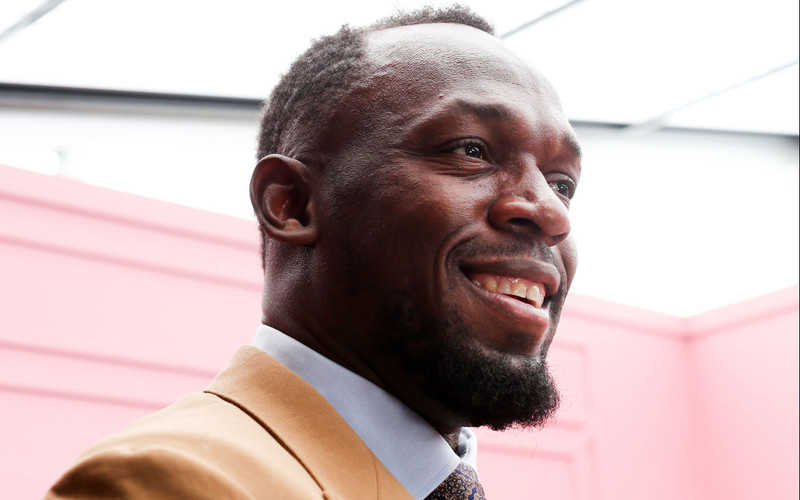 The legendary Jamaican athlete Usain Bolt, who became a father for the first time in May, has no intention of persuading Olympia Lightning's daughter to play sports. 'She will do what she wants. I only intend to support her, not to direct her,' said the eight-time Olympic champion.
Zone type:video<== ==>place:video<===
Webmaster: ZonePlace=video; dzial=wiadomosci; Stan delivery
Zone type:e-mobile<== ==>place:e1-mobile<===
Webmaster: ZonePlace=e1-mobile; dzial=wiadomosci; Stan delivery
News available in Polish
Matką dziewczynki jest jego wieloletnia partnerka Kasi Bennett. Mistrz olimpijski, który karierę sprinterską zakończył w 2017 r., dobrze czuję się w nowej roli.
"Tacierzyństwo, bycie rodzicem to fajna rzecz. To jest nowe życie, uczenie się i zbieranie doświadczeń dzień po dniu. Jestem szczęśliwy" - oznajmił Jamajczyk portalowi "Wide World of Sports".
Bolt w marcu ogłosił w mediach społecznościowych, że niedługo zostanie ojcem, ostrzegając w sposób żartobliwy przyszłych pretendentów do ręki jego córki, żeby "nie pogrywali" z nim. Teraz zdradził, że przed narodzinami córeczki otrzymywał mnóstwo pytań w stylu: "Czy ona będzie biegała, uprawiała lekkoatletykę?".
33-letni Jamajczyk, ośmiokrotny złoty medalista igrzysk, nadal jest rekordzistą świata w biegach na 100 i 200 m.
Czytaj więcej:
Król sprintu Usain Bolt został ojcem
AdsByGoogle - In-Feed slot=4906192224
Zone type:d<== ==>place:d1<===
Webmaster: ZonePlace=d1; dzial=wiadomosci; Stan delivery
Zone type:e-desktop<== ==>place:e1-desktop<===
Webmaster: ZonePlace=e1-desktop; dzial=wiadomosci; Stan delivery
Zone type:d<== ==>place:d2<===
Webmaster: ZonePlace=d2; dzial=wiadomosci; Stan delivery
Zone type:d<== ==>place:d3<===
Webmaster: ZonePlace=d3; dzial=wiadomosci; Stan delivery
Zone type:d<== ==>place:d4<===
Webmaster: ZonePlace=d4; dzial=wiadomosci; Stan delivery