Menu
Zone type:ab<== ==>place:ab<===
Webmaster: ZonePlace=ab; dzial=wiadomosci; Stan delivery
US Open: Venus Williams, Kenin and Thiem with wild cards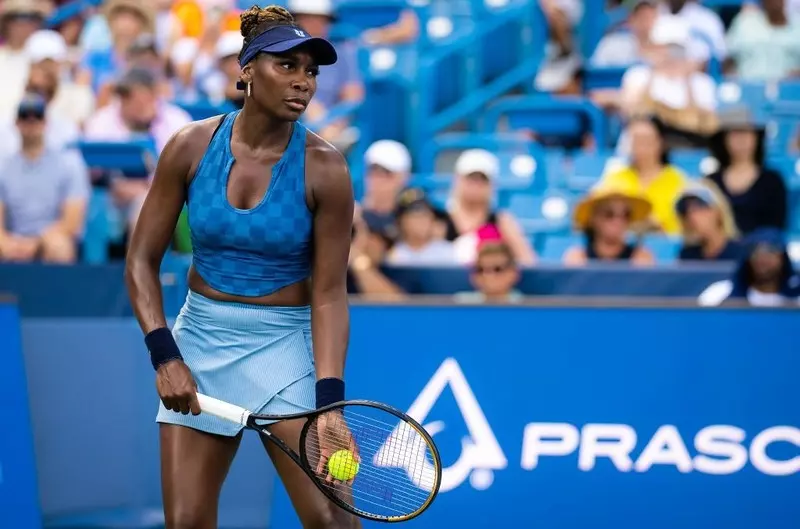 42-year-old American Venus Williams, her compatriot Sofia Kenin and Austrian Dominic Thiem are among the tennis players who received wild cards from the organizers in the US Open tournament. Serena Williams, 23 times winner of the Grand Slam events, will also perform in New York.
Zone type:video<== ==>place:video<===
Webmaster: ZonePlace=video; dzial=wiadomosci; Stan delivery
Zone type:e-mobile<== ==>place:e1-mobile<===
Webmaster: ZonePlace=e1-mobile; dzial=wiadomosci; Stan delivery
News available in Polish
Rywalizacja w US Open na Flushing Meadows rozpocznie się 29 sierpnia.
Thiem, były trzeci zawodnik rankingu ATP, który obecnie plasuje się na 228. miejscu, w Nowym Jorku triumfował w 2020 r. Sezon 2021 miał stracony z powodu kontuzji nadgarstka.
Serena Wiliams zapowiedziała, że żegna sie ze światowymi kortami, a US Open będzie najprawdopodobniej jej ostatnim startem w karierze. Takiej deklaracji na razie nie złożyła starsza z sióstr, która w US Open triumfowała w 2000 i 2001 r. w grze pojedynczej, a w podwójnej w 1999 i 2009 roku.
Sofia Kenin to zwyciężczyni Australian Open w 2020 r. i finalistka French Open w Paryżu w tym samym roku. W stolicy Francji pokonała ją Iga Świątek.
AdsByGoogle - In-Feed slot=4906192224
Zone type:d<== ==>place:d1<===
Webmaster: ZonePlace=d1; dzial=wiadomosci; Stan delivery
Zone type:e-desktop<== ==>place:e1-desktop<===
Webmaster: ZonePlace=e1-desktop; dzial=wiadomosci; Stan delivery
Zone type:d<== ==>place:d2<===
Webmaster: ZonePlace=d2; dzial=wiadomosci; Stan delivery
Zone type:d<== ==>place:d3<===
Webmaster: ZonePlace=d3; dzial=wiadomosci; Stan delivery
Zone type:d<== ==>place:d4<===
Webmaster: ZonePlace=d4; dzial=wiadomosci; Stan delivery