Menu
Zone type:ab<== ==>place:ab<===
Webmaster: ZonePlace=ab; dzial=wiadomosci; Stan delivery
US Open: Djokovic will not be able to come to New York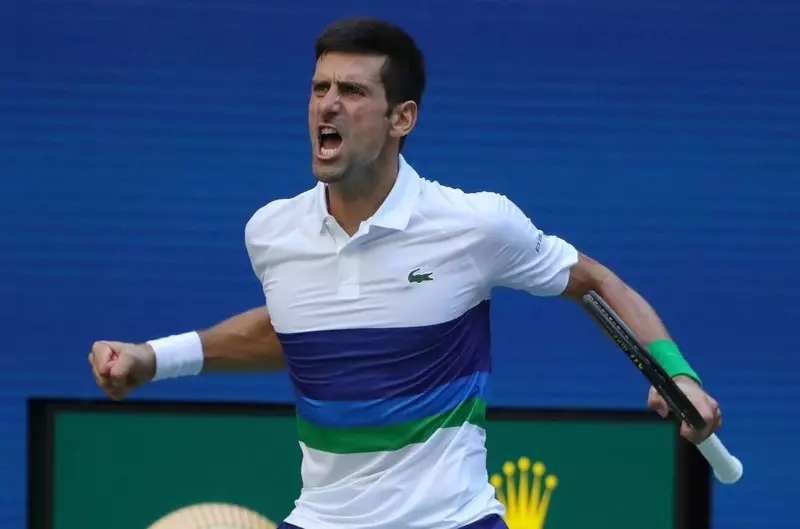 Three-time US Open Grand Slam tennis tournament triumph Novak Djokovic has confirmed that he will miss this year's edition. The reason is his lack of COVID-19 vaccination. 'Unfortunately, I will not be able to come to New York this time,' - the Serb wrote on Twitter.
Zone type:video<== ==>place:video<===
Webmaster: ZonePlace=video; dzial=wiadomosci; Stan delivery
Zone type:e-mobile<== ==>place:e1-mobile<===
Webmaster: ZonePlace=e1-mobile; dzial=wiadomosci; Stan delivery
News available in Polish
35-letni Djokovic konsekwentnie odmawia przyjęcia szczepionki na koronawirusa. Z tego powodu w styczniu został deportowany z Australii i opuścił wielkoszlemowy Australian Open w Melbourne. Później jeszcze nie mógł zagrać w kilku innych imprezach - m.in. w Cincinnati i Montrealu.
Zgodnie z obowiązującymi przepisami każda przyjeżdżająca do USA osoba musi okazać dowód pełnego zaszczepienia przeciw COVID-19.
"Niestety, nie będę mógł tym razem przyjechać do Nowego Jorku na US Open. Dziękuję za gesty miłości i wsparcia. Życzę powodzenia innym zawodnikom. Będę utrzymywał dobrą formę i pozytywne nastawienie i czekał na szansę na kolejne występy. Do zobaczenia wkrótce, tenisowy świecie!" - napisał Serb.
Sadly, I will not be able to travel to NY this time for US Open. Thank you #NoleFam for your messages of love and support. ❤️ Good luck to my fellow players! I'll keep in good shape and positive spirit and wait for an opportunity to compete again. 💪🏼 See you soon tennis world! 👋🏼

— Novak Djokovic (@DjokerNole) August 25, 2022
W klasyfikacji tenisistów z największą liczbą triumfów w imprezach wielkoszlemowych Djokovic jest z 21 zwycięstwami drugi, a wyprzedzający go Rafael Nadal wygrał jeden turniej tej rangi więcej.
W US Open Serb triumfował dotychczas trzykrotnie: w 2011, 2015 i 2018 roku. Tegoroczna edycja rozpocznie się w poniedziałek.
Czytaj więcej:
US Open: Venus Williams, Kenin i Thiem z dzikimi kartami
US Open: Po 2,6 mln dolarów dla najlepszych w singlu, rekordowa łączna pula nagród
McEnroe: Brak Djokovica na US Open to jakiś żart
US Open: Świątek, Nadal i inni zagrali dla Ukrainy
AdsByGoogle - In-Feed slot=4906192224
Zone type:d<== ==>place:d1<===
Webmaster: ZonePlace=d1; dzial=wiadomosci; Stan delivery
Zone type:e-desktop<== ==>place:e1-desktop<===
Webmaster: ZonePlace=e1-desktop; dzial=wiadomosci; Stan delivery
Zone type:d<== ==>place:d2<===
Webmaster: ZonePlace=d2; dzial=wiadomosci; Stan delivery
Zone type:d<== ==>place:d3<===
Webmaster: ZonePlace=d3; dzial=wiadomosci; Stan delivery
Zone type:d<== ==>place:d4<===
Webmaster: ZonePlace=d4; dzial=wiadomosci; Stan delivery