Menu
Zone type:ab<== ==>place:ab<===
Webmaster: ZonePlace=ab; dzial=wiadomosci; Stan delivery
Two more Covid-19 deaths confirmed as cases rise by 219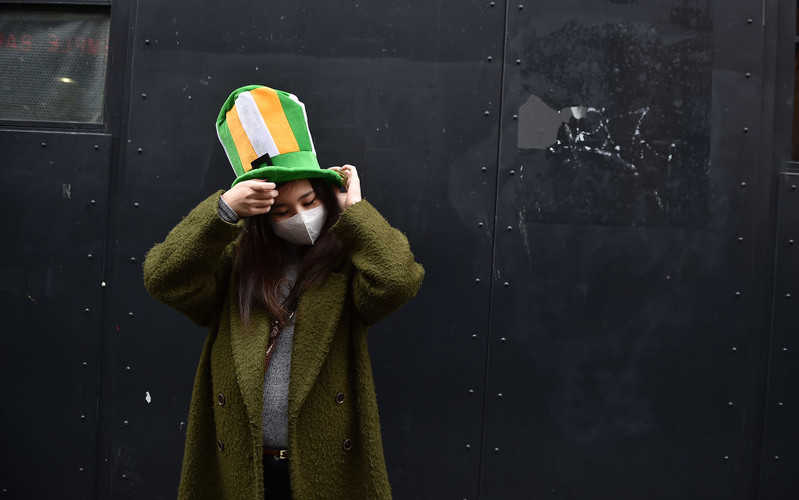 The death of two men in the east of the country who had been diagnosed with Covid-19 have been confirmed by the Chief Medical Officer Tony Holohan. This brings to six the number of fatalities in Ireland since the coronavirus emerged.
Zone type:video<== ==>place:video<===
Webmaster: ZonePlace=video; dzial=wiadomosci; Stan delivery
Zone type:e-mobile<== ==>place:e1-mobile<===
Webmaster: ZonePlace=e1-mobile; dzial=wiadomosci; Stan delivery
News available in Polish
W ciągu ostatnich 24 godzin potwierdzonych zostało 219 nowych zakażeń i ich liczna wynosi obecnie 1 125. To oznacza, że poniedziałek był nie tylko piątym kolejnym dniem z trzycyfrowym wzrostem nowych zakażeń, ale też najgorszym do tej pory - po raz pierwszy liczba nowych zakażeń w ciągu doby przekroczyła 200.
Jak podało w miniony weekend ministerstwo zdrowia, ok. 55 proc. wszystkich dotychczasowych zakażeń wykryto w Dublinie.
Ocenia się, że ok. 80 proc. wszystkich przypadków w Irlandii ma przebieg łagodny do średniego, 14 proc. poważny, zaś 6 proc. zakażonych jest w stanie krytycznym. Dotychczas w Irlandii z powodu Covid-19 hospitalizowano ok. 30 proc. zakażonych.
Przed tygodniem p.o. premiera Irlandii Leo Varadkar poinformował, że rząd spodziewa się wzrostu zachorowań do końca miesiąca do ok. 15 tys. przypadków.
Czytaj więcej:
Irlandia spodziewa się 15 tys. zakażeń do końca miesiąca
AdsByGoogle - In-Feed slot=4906192224
Zone type:d<== ==>place:d1<===
Webmaster: ZonePlace=d1; dzial=wiadomosci; Stan delivery
Zone type:e-desktop<== ==>place:e1-desktop<===
Webmaster: ZonePlace=e1-desktop; dzial=wiadomosci; Stan delivery
Zone type:d<== ==>place:d2<===
Webmaster: ZonePlace=d2; dzial=wiadomosci; Stan delivery
Zone type:d<== ==>place:d3<===
Webmaster: ZonePlace=d3; dzial=wiadomosci; Stan delivery
Zone type:d<== ==>place:d4<===
Webmaster: ZonePlace=d4; dzial=wiadomosci; Stan delivery