Menu
Zone type:ab<== ==>place:ab<===
Webmaster: ZonePlace=ab; dzial=wiadomosci; Stan delivery
The British government has called an urgent G7 meeting to discuss the appearance of the Omicron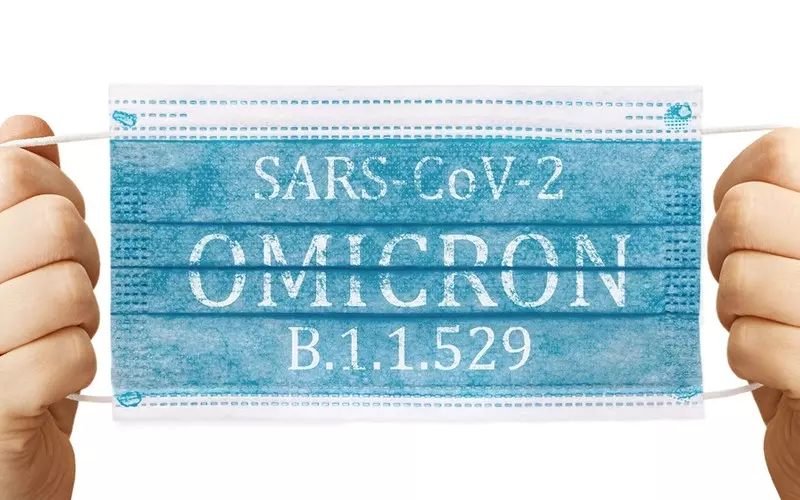 The UK health and social care ministry has scheduled an urgent G7 health ministers meeting today to discuss the situation triggered by the emergence of a new variant of the coronavirus.
Zone type:video<== ==>place:video<===
Webmaster: ZonePlace=video; dzial=wiadomosci; Stan delivery
Zone type:e-mobile<== ==>place:e1-mobile<===
Webmaster: ZonePlace=e1-mobile; dzial=wiadomosci; Stan delivery
News available in Polish
Wielka Brytania sprawuje obecnie przewodnictwo w grupie G7 (Francja, Japonia, Niemcy, Stany Zjednoczone, Wielka Brytania, Włochy oraz Kanada).
Rząd brytyjski ogłosił w sobotę, że w związku z pojawieniem się wariantu Omikron od osób wjeżdżających do kraju wymagane będzie wykonanie testu PCR i izolacja do czasu uzyskania wyniku; ponadto obowiązywać będzie nakaz noszenia maseczek w sklepach i pojazdach transportu publicznego w Anglii. Nowe zasady wejdą w życie od jutra.
Brytyjska Agencja Bezpieczeństwa Zdrowia potwierdziła wczoraj trzecią w kraju infekcję wariantem Omikron, dodając, że zakażony zdążył już opuścić Wielką Brytanię. Nie podano, dokąd udała się ta osoba.
Czytaj więcej:
Włochy: W szpitalu w Rzymie powstał zespół, który zbada nowy wariant koronawirusa
Nowy wariant koronawirusa - Omikron - podniesiony do rangi niepokojącego. Co o nim wiemy?
Wariant Omikron już w UK. Brytyjscy naukowcy uspokajają: "Obawy są wyolbrzymione"
Rząd UK ogłasza nowe restrykcje po wykryciu pierwszych zakażeń wariantem Omikron
Holandia: 13 zakażeń Omikronem wśród pasażerów lotów z RPA
AdsByGoogle - In-Feed slot=4906192224
Zone type:d<== ==>place:d1<===
Webmaster: ZonePlace=d1; dzial=wiadomosci; Stan delivery
Zone type:e-desktop<== ==>place:e1-desktop<===
Webmaster: ZonePlace=e1-desktop; dzial=wiadomosci; Stan delivery
Zone type:d<== ==>place:d2<===
Webmaster: ZonePlace=d2; dzial=wiadomosci; Stan delivery
Zone type:d<== ==>place:d3<===
Webmaster: ZonePlace=d3; dzial=wiadomosci; Stan delivery
Zone type:d<== ==>place:d4<===
Webmaster: ZonePlace=d4; dzial=wiadomosci; Stan delivery