Menu
Zone type:ab<== ==>place:ab<===
Webmaster: ZonePlace=ab; dzial=wiadomosci; Stan delivery
Shooting near Rome, one man and two children dead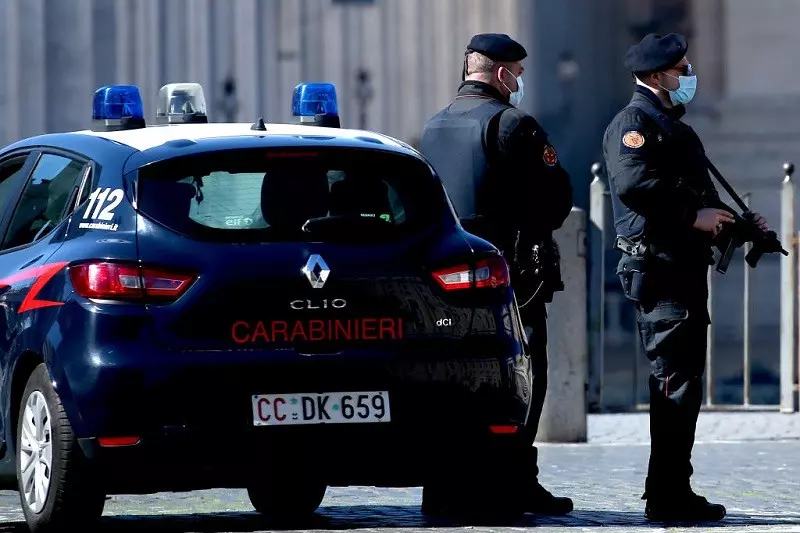 An elderly man and two children (aged 5 and 10) died after being shot in Ardea, near Rome, just before noon. According to the first rumors, it was a single individual who opened fire, for reasons that are still uncertain. Immediately, there were numerous calls to 112, which led to a large deployment of carabinieri on the spot.
Zone type:video<== ==>place:video<===
Webmaster: ZonePlace=video; dzial=wiadomosci; Stan delivery
Zone type:e-mobile<== ==>place:e1-mobile<===
Webmaster: ZonePlace=e1-mobile; dzial=wiadomosci; Stan delivery
News available in Polish
Zastrzelone dzieci to bracia, którzy bawili się niedaleko domu. Zginął też 84-letni mężczyzna, który przejeżdżał na rowerze.
Według mediów, 34-letni mężczyzna, który otworzył ogień, miał problemy psychiczne i zachowywał się niestabilnie. Miejscowe władze poinformowały, że także jego rodzina przysparzała wcześniej problemów okolicznym mieszkańcom.
Dom, w którym zabarykadował się zabójca, został otoczony przez policję i karabinierów. Sprawca nie reagował na żadne wezwania czy próby nawiązania rozmowy podejmowane przez policyjnego negocjatora.
Potem usłyszano w środku strzały. Po wejściu do budynku funkcjonariusze znaleźli jego zwłoki.
Czytaj więcej:
USA: Strzelanina w placówce FedEx. Jest wiele ofiar
Holandia: Strzelanina i policyjny pościg po napadzie na transport kosztowności
Londyn: Postrzelona aktywistka Black Lives Matter "ofiarą walk gangów"
Szwecja ma najwięcej ofiar śmiertelnych strzelanin w Europie
USA: Strzelanina na koncercie. 2 osoby nie żyją, co najmniej 20 rannych
AdsByGoogle - In-Feed slot=4906192224
Zone type:d<== ==>place:d1<===
Webmaster: ZonePlace=d1; dzial=wiadomosci; Stan delivery
Zone type:e-desktop<== ==>place:e1-desktop<===
Webmaster: ZonePlace=e1-desktop; dzial=wiadomosci; Stan delivery
Zone type:d<== ==>place:d2<===
Webmaster: ZonePlace=d2; dzial=wiadomosci; Stan delivery
Zone type:d<== ==>place:d3<===
Webmaster: ZonePlace=d3; dzial=wiadomosci; Stan delivery
Zone type:d<== ==>place:d4<===
Webmaster: ZonePlace=d4; dzial=wiadomosci; Stan delivery