Menu
Zone type:ab<== ==>place:ab<===
Webmaster: ZonePlace=ab; dzial=wiadomosci; Stan delivery
Serie A: The Federation has officially launched an investigation into Juventus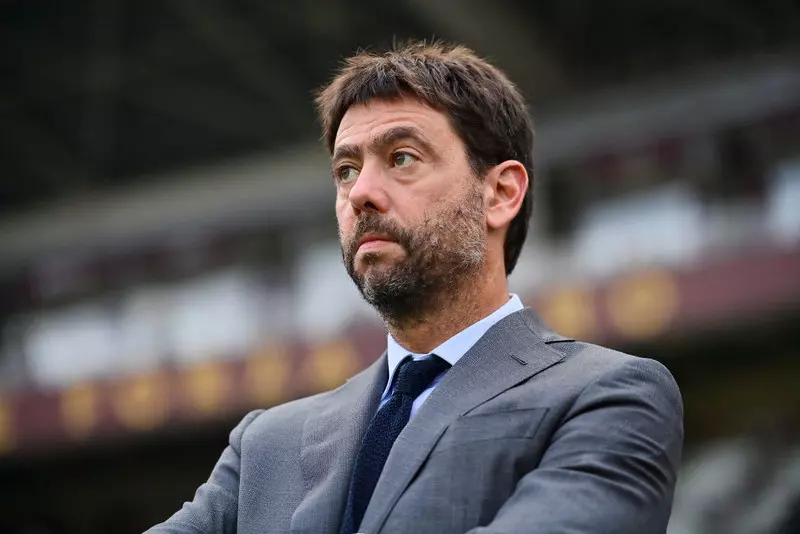 The Italian Football Federation (FIGC) officially announced yesterday that it had opened an investigation into alleged allegations of financial irregularities at Juventus Turin.
Zone type:video<== ==>place:video<===
Webmaster: ZonePlace=video; dzial=wiadomosci; Stan delivery
Zone type:e-mobile<== ==>place:e1-mobile<===
Webmaster: ZonePlace=e1-mobile; dzial=wiadomosci; Stan delivery
News available in Polish
Agencja informacyjna Ansa ujawniła, że prokurator FIGC rozpoczął śledztwo w sprawie zarzutów dotyczących tajnych wypłat pensji w klubie w 2020 i 2021 roku. FIGC potwierdziła agencji Reuters, że doniesienie okazało się prawdziwe.
Dzień wcześniej Zarząd Juventusu, w tym przewodniczący Andrea Agnelli i dyrektor generalny Maurizio Arrivabene, złożyli rezygnację. Rodzina Agnelli zaproponowała natomiast księgowemu przejęcie funkcji prezesa, gdyż klub stara się uporać z problemami finansowymi i prawnymi.
Sprawozdania finansowe Juventusu były w ostatnich miesiącach badane przez prokuratorów z powodu oskarżenia o fałszywe księgowanie i manipulacje na rynku.
Andrea Agnelli stał na czele "Starej Damy" od 2010 roku.
Piłkarzami "Juve" są bramkarz Wojciech Szczęsny i napastnik Arkadiusz Milik. Obaj przebywają obecnie z reprezentacją Polski na mistrzostwach świata w Katarze.
Czytaj więcej:
Władze Juventusu podały się do dymisji
AdsByGoogle - In-Feed slot=4906192224
Zone type:d<== ==>place:d1<===
Webmaster: ZonePlace=d1; dzial=wiadomosci; Stan delivery
Zone type:e-desktop<== ==>place:e1-desktop<===
Webmaster: ZonePlace=e1-desktop; dzial=wiadomosci; Stan delivery
Zone type:d<== ==>place:d2<===
Webmaster: ZonePlace=d2; dzial=wiadomosci; Stan delivery
Zone type:d<== ==>place:d3<===
Webmaster: ZonePlace=d3; dzial=wiadomosci; Stan delivery
Zone type:d<== ==>place:d4<===
Webmaster: ZonePlace=d4; dzial=wiadomosci; Stan delivery