Menu
Zone type:ab<== ==>place:ab<===
Webmaster: ZonePlace=ab; dzial=wiadomosci; Stan delivery
Serie A: Angel Di Maria leaves Juventus Turin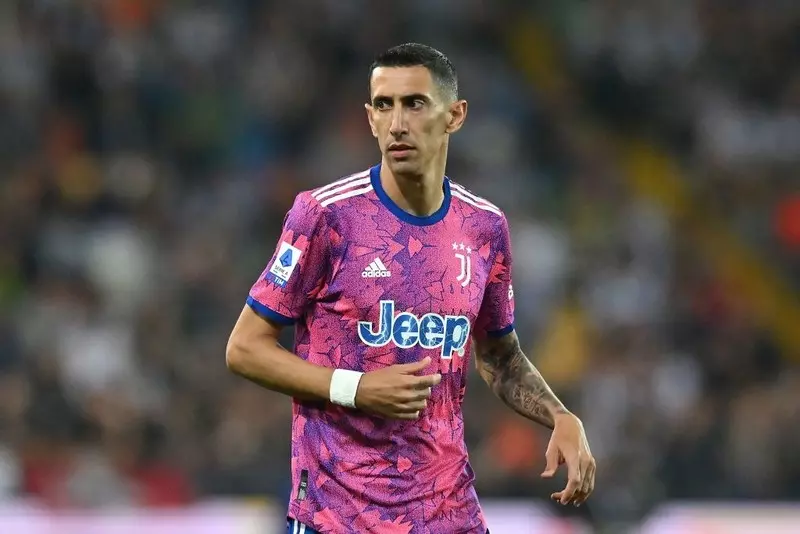 Argentine footballer Angel Di Maria has announced on social media that he is leaving Juventus Turin after just one season of appearances. The Qatar world champion was a club teammate of Wojciech Szczęsny and Arkadiusz Milik.
Zone type:video<== ==>place:video<===
Webmaster: ZonePlace=video; dzial=wiadomosci; Stan delivery
Zone type:e-mobile<== ==>place:e1-mobile<===
Webmaster: ZonePlace=e1-mobile; dzial=wiadomosci; Stan delivery
News available in Polish
"Odchodzę z gorzkim smakiem, że nie odniosłem sukcesu, ale też z poczuciem szczęścia, że zdobyłem wielu przyjaciół we wspaniałej szatni, której byłem częścią" - napisał 35-letni pomocnik.
Di Maria występował wcześniej m.in. w Realu Madryt, Manchesterze United, a w latach 2015-2022 w Paris Saint-Germain. Z Realem w 2014 świętował triumf w Lidze Mistrzów.
W barwach Juventusu rozegrał 40 meczów i strzelił osiem goli, ale nie wywalczył żadnego tytułu.
Argentyńczyk ma dołączyć do jednego z klubów w Arabii Saudyjskiej, gdzie ma przenieść się także jego słynny rodak Lionel Messi. W tamtejszym klubie Al-Nassr występuje już od końca 2022 roku Portugalczyk Cristiano Ronaldo, a we wtorek kontrakt z Al-Ittihad podpisał Karim Benzema.
Czytaj więcej:
Liga włoska: Odejście trenera Spallettiego z Napoli praktycznie przesądzone
Liga włoska: Ugoda Juventusu z piłkarską federacją
Liga włoska: Gol Zalewskiego, Spezia zagra baraż o utrzymanie z Veroną
AdsByGoogle - In-Feed slot=4906192224
Zone type:d<== ==>place:d1<===
Webmaster: ZonePlace=d1; dzial=wiadomosci; Stan delivery
Zone type:e-desktop<== ==>place:e1-desktop<===
Webmaster: ZonePlace=e1-desktop; dzial=wiadomosci; Stan delivery
Zone type:d<== ==>place:d2<===
Webmaster: ZonePlace=d2; dzial=wiadomosci; Stan delivery
Zone type:d<== ==>place:d3<===
Webmaster: ZonePlace=d3; dzial=wiadomosci; Stan delivery
Zone type:d<== ==>place:d4<===
Webmaster: ZonePlace=d4; dzial=wiadomosci; Stan delivery