Menu
Zone type:ab<== ==>place:ab<===
Webmaster: ZonePlace=ab; dzial=wiadomosci; Stan delivery
Self-isolation hits bin collections across country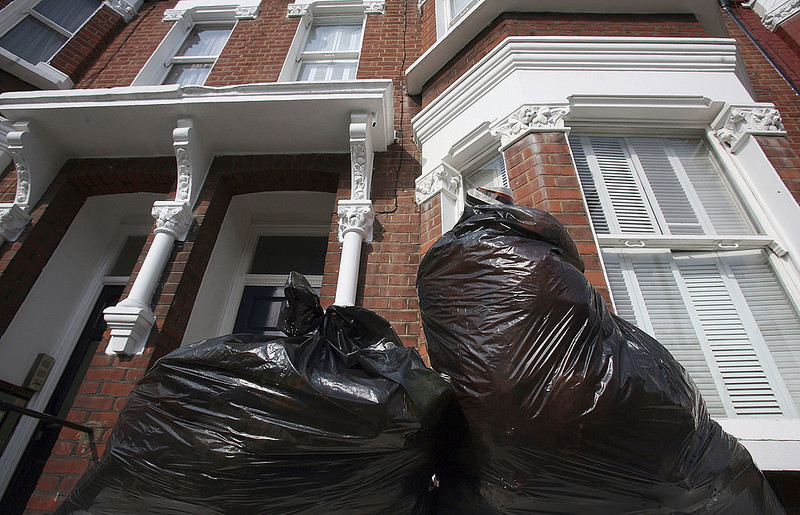 Dozens of councils across England have been forced to suspend bin collections due to staff self-isolating.
Zone type:video<== ==>place:video<===
Webmaster: ZonePlace=video; dzial=wiadomosci; Stan delivery
Zone type:e-mobile<== ==>place:e1-mobile<===
Webmaster: ZonePlace=e1-mobile; dzial=wiadomosci; Stan delivery
News available in Polish
Jak informuje BBC, większość zawieszonych usług wywozu dotyczy odpadów ogrodowych, ale w niektórych wypadkach wstrzymano także wywóz zwykłych śmieci.
Niektóre gminy mówią wprost, że nie są pewne, kiedy będą w stanie przywrócić usługi.
Organ Local Government Association (LGA), który zrzesza wszystkie gminy przekazał, że jeśli sytuacja się jeszcze pogorszy, będzie zmuszony do "priorytetyzacji usług, aby obsługiwać najbardziej potrzebujących".
Problem z wywozem śmieci związany jest jednak nie tylko z udającymi się na izolację pracownikami, ale również z faktem, że w Wielkiej Brytanii brakuje kierowców.
Niektórzy działacze obawiają się, że problemy z odbiorem śmieci doprowadzą do wzmożonego zaśmiecania terenów publicznych. Taką tezę wysunęła m.in. organizacja Anti-Fly Tipping Association.
Czytaj więcej:
Rząd UK apeluje: "Nie wyłączajcie aplikacji NHS Covid"
"Pingdemia" paraliżuje życie w UK. W sklepach zaczyna brakować produktów
AdsByGoogle - In-Feed slot=4906192224
Zone type:d<== ==>place:d1<===
Webmaster: ZonePlace=d1; dzial=wiadomosci; Stan delivery
Zone type:e-desktop<== ==>place:e1-desktop<===
Webmaster: ZonePlace=e1-desktop; dzial=wiadomosci; Stan delivery
Zone type:d<== ==>place:d2<===
Webmaster: ZonePlace=d2; dzial=wiadomosci; Stan delivery
Zone type:d<== ==>place:d3<===
Webmaster: ZonePlace=d3; dzial=wiadomosci; Stan delivery
Zone type:d<== ==>place:d4<===
Webmaster: ZonePlace=d4; dzial=wiadomosci; Stan delivery