Menu
Zone type:ab<== ==>place:ab<===
Webmaster: ZonePlace=ab; dzial=wiadomosci; Stan delivery
Sassuolo held by Torino to draw after another comeback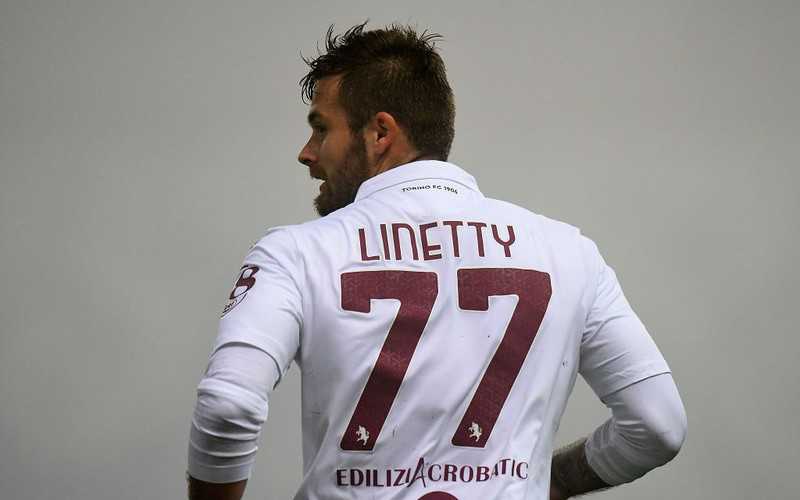 Sassuolo missed the chance to go top of Serie A despite another late comeback as it was held to 3-3 by Torino, which picked up its first point of the season on Friday.
Zone type:video<== ==>place:video<===
Webmaster: ZonePlace=video; dzial=wiadomosci; Stan delivery
Zone type:e-mobile<== ==>place:e1-mobile<===
Webmaster: ZonePlace=e1-mobile; dzial=wiadomosci; Stan delivery
News available in Polish
Linetty strzelił jedynego gola w pierwszej połowie. Po dośrodkowaniu reprezentanta Kosowa Mergima Vojvody przejął piłkę w polu karnym i nie dał szans bramkarzowi Sassuolo.
W 71. minucie gospodarze wyrównali po trafieniu Serba Filipa Djuricica, ale po chwili w odstępie dwóch minut Torino odpowiedziało bramkami Andrei Belottiego i kolejnego Serba Sasy Lukica.
Gdy wydawało się, że Torino wywiezie ze stadionu w Reggio Emilia trzy punkty, wspaniałym strzałem popisał się Rumun Vlad Chiriches, trafiając z 30 metrów w okienko bramki gości. Piłkarze Torino jeszcze się nie otrząsnęli, a już stracili trzeciego gola, którego strzelił Francesco Caputo.
Wynik nie satysfakcjonuje żadnej z drużyn. Sassuolo miało szansę na prowadzenie w ekstraklasie. Gdyby podopieczni trenera Roberto De Zerbiego pokonali Torino, to o jeden wyprzedziliby mający komplet punktów AC Milan, spędzając weekend na fotelu lidera. "Rossonerri", którzy w czwartek od wygranej w Glasgow z Celtikiem 3:1, rozpoczęli udział w fazie grupowej Ligi Europy, dopiero w poniedziałek podejmą Romę.
Z kolei Torino było bliższe zwycięstwa. Zdobyty pierwszy punkt w sezonie pozwolił drużynie ze stolicy Piemontu opuścić ostatnie miejsce w tabeli, a jeszcze ma przed sobą jeden zaległy mecz.
Belotti i Caputo, niedawno powołany do reprezentacji Włoch w wieku 33 lat, prowadzą w klasyfikacji strzelców Serie A, mając na koncie po pięć bramek.
Czytaj więcej:
Popis Karola Linettego. Sampdoria rozbiła SPAL
Oficjalnie: Karol Linetty ma nowy klub. Polak w Torino FC
Liga włoska: Derby Mediolanu hitem czwartej kolejki
AdsByGoogle - In-Feed slot=4906192224
Zone type:d<== ==>place:d1<===
Webmaster: ZonePlace=d1; dzial=wiadomosci; Stan delivery
Zone type:e-desktop<== ==>place:e1-desktop<===
Webmaster: ZonePlace=e1-desktop; dzial=wiadomosci; Stan delivery
Zone type:d<== ==>place:d2<===
Webmaster: ZonePlace=d2; dzial=wiadomosci; Stan delivery
Zone type:d<== ==>place:d3<===
Webmaster: ZonePlace=d3; dzial=wiadomosci; Stan delivery
Zone type:d<== ==>place:d4<===
Webmaster: ZonePlace=d4; dzial=wiadomosci; Stan delivery