Menu
Zone type:ab<== ==>place:ab<===
Webmaster: ZonePlace=ab; dzial=wiadomosci; Stan delivery
Salihamidzic: I had a very important conversation with Lewandowski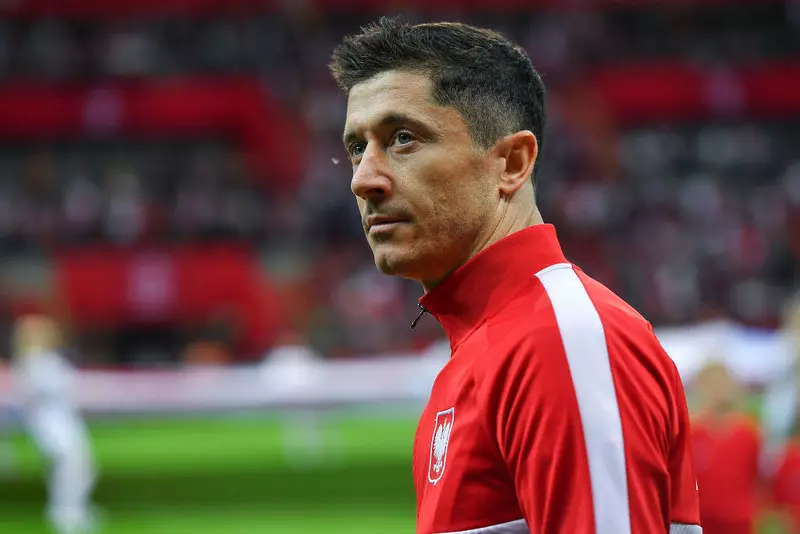 'I had a very important conversation with Robert Lewandowski about his further game in Bayern Munich. I think he will appear at work on July 12,' said Hasan Salihamidzic, sports director of the club from the Bavarian capital.
Zone type:video<== ==>place:video<===
Webmaster: ZonePlace=video; dzial=wiadomosci; Stan delivery
Zone type:e-mobile<== ==>place:e1-mobile<===
Webmaster: ZonePlace=e1-mobile; dzial=wiadomosci; Stan delivery
News available in Polish
Zdaniem 45-letniego Salihamidzica, Polak jest emocjonalnie związany z Bayernem, choć podkreśla, że chciałby grać w Barcelonie, mimo kontraktu z klubem z Bawarii do 30 czerwca przyszłego roku.
Salihamidzic i prezes klubu Oliver Kahn spotkali się z "Lewym" w ubiegłym tygodniu na Majorce. W rozmowach uczestniczył też agent 33-letniego Polaka, Izraelczyk Pini Zahavi.
"To były bardzo pożyteczne rozmowy. Każda ze stron przedstawiła swoje racje. Nie chcę ujawniać ich szczegółów. Natomiast jestem przekonany, że Lewandowski pojawi się 12 lipca po wakacyjnej przerwie w pracy" - wyjaśnił Salihamidzic w rozmowie z stacją Pay-TV-Senders Sky.
Z klubem z Bawarii, w którym występuje od 2014 roku, Lewandowski wywalczył osiem tytułów mistrza Niemiec, a do tego dwa dołożył w barwach Borussii Dortmund. Łącznie siedmiokrotnie był królem strzelców Bundesligi, w której zdobył 312 bramek w 384 występach. W 2020 roku z zespołem z Monachium triumfował w Lidze Mistrzów.
AdsByGoogle - In-Feed slot=4906192224
Zone type:d<== ==>place:d1<===
Webmaster: ZonePlace=d1; dzial=wiadomosci; Stan delivery
Zone type:e-desktop<== ==>place:e1-desktop<===
Webmaster: ZonePlace=e1-desktop; dzial=wiadomosci; Stan delivery
Zone type:d<== ==>place:d2<===
Webmaster: ZonePlace=d2; dzial=wiadomosci; Stan delivery
Zone type:d<== ==>place:d3<===
Webmaster: ZonePlace=d3; dzial=wiadomosci; Stan delivery
Zone type:d<== ==>place:d4<===
Webmaster: ZonePlace=d4; dzial=wiadomosci; Stan delivery