Menu
Zone type:ab<== ==>place:ab<===
Webmaster: ZonePlace=ab; dzial=wiadomosci; Stan delivery
Ryanair is launching 25 new routes from Poland for the winter of 2021/2022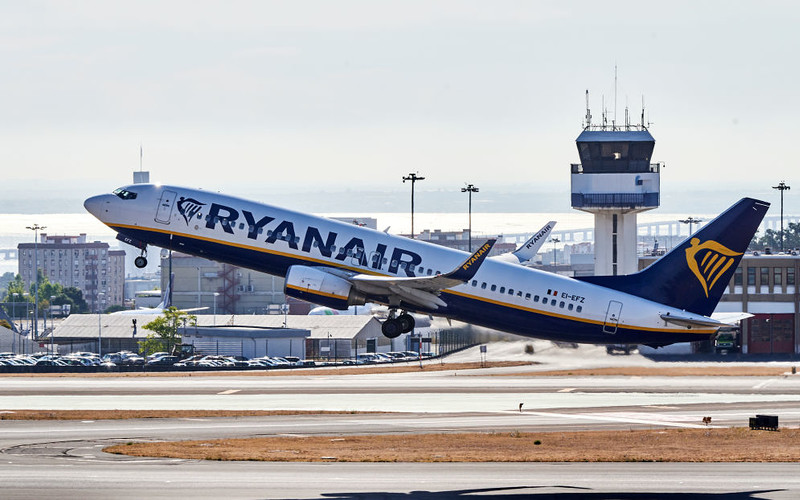 Ryanair for the winter of 2021/2022 is launching 25 new routes from Poland, incl. to Malta, Helsinki, Riga, Stockholm, Valencia, Amman, Agadir and Budapest; on this occasion, you can buy promotional travel tickets until September 23, the company said.
Zone type:video<== ==>place:video<===
Webmaster: ZonePlace=video; dzial=wiadomosci; Stan delivery
Zone type:e-mobile<== ==>place:e1-mobile<===
Webmaster: ZonePlace=e1-mobile; dzial=wiadomosci; Stan delivery
News available in Polish
Jak podano, firma ogłosiła nowy rozkład lotów z Polski na zimę 2021/2022 i będzie obsługiwać 220 tras, w tym 25 nowych.
Z lotniska w Modlinie uruchomione zostaną loty do Aarhus, Helsinek, na Maltę, do Rygi oraz do Sztokholmu. Z lotniska w Gdańsku poleci do Paryża, Sztokholmu i Walencji, a z Poznania - do Ammanu, Brukseli, Helsinek i Manchesteru.
Z Wrocławia zacznie latać do Billund, Bournemouth, Lizbony, Pafos i Pizy, a z Krakowa - do Agadiru, Ankony, Budapesztu, Lille, Newcastle, Rygi, Sztokholmu i Turynu.
Z okazji ogłoszenia 25 nowych tras Ryanair wprowadził do sprzedaży bilety na podróż do listopada tego roku, w cenie od 89 zł. Rezerwacji lotów w promocyjnych cenach można dokonać jedynie na stronie linii do czwartku 23 września do północy.
Czytaj więcej:
Ryanair grozi zamknięciem połączeń lotniczych z Polski
Polski wiceminister: Być może uda się trochę zmniejszyć podwyżki opłat za obsługę lotów
AdsByGoogle - In-Feed slot=4906192224
Zone type:d<== ==>place:d1<===
Webmaster: ZonePlace=d1; dzial=wiadomosci; Stan delivery
Zone type:e-desktop<== ==>place:e1-desktop<===
Webmaster: ZonePlace=e1-desktop; dzial=wiadomosci; Stan delivery
Zone type:d<== ==>place:d2<===
Webmaster: ZonePlace=d2; dzial=wiadomosci; Stan delivery
Zone type:d<== ==>place:d3<===
Webmaster: ZonePlace=d3; dzial=wiadomosci; Stan delivery
Zone type:d<== ==>place:d4<===
Webmaster: ZonePlace=d4; dzial=wiadomosci; Stan delivery