Menu
Zone type:ab<== ==>place:ab<===
Webmaster: ZonePlace=ab; dzial=wiadomosci; Stan delivery
Robert Kubica ready for three days of Barcelona F1 action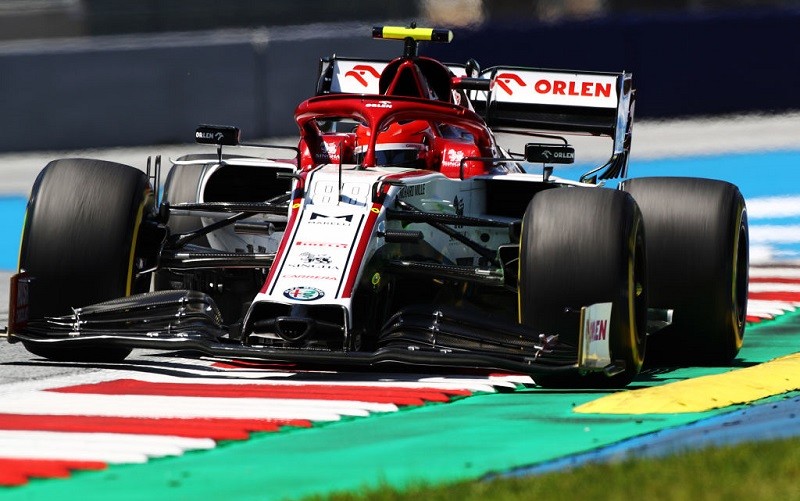 Robert Kubica, Alfa Romeo Racing ORLEN's reserve driver, will return to the cockpit of the team's C41 during this week's Spanish Grand Prix's first practice session and for the two of days of testing immediately after the race, when he will be the first driver in the team to try the new 18-inch Pirelli tyres to be used in 2022.
Zone type:video<== ==>place:video<===
Webmaster: ZonePlace=video; dzial=wiadomosci; Stan delivery
Zone type:e-mobile<== ==>place:e1-mobile<===
Webmaster: ZonePlace=e1-mobile; dzial=wiadomosci; Stan delivery
News available in Polish
"Robert przejmie auto Kimiego Raikkonena w pierwszej sesji treningowej weekendu wyścigowego, czyli w piątek, a następnie powróci za kierownicę na oba dni testów, we wtorek i środę w przyszłym tygodniu" - napisano w komunikacie Alfa Romeo.
Polak jako pierwszy w teamie przetestuje 18-calowe opony Pirelli, które będą używane w cyklu w sezonie 2022.
"Ostatnio prowadziłem C41 w Barcelonie w lutym i z niecierpliwością czekam, żeby zobaczyć, jak bardzo samochód rozwinął się od tego czasu. Prowadzenie bolidu Formuły 1 to zawsze szczególne przeżycie. Liczę, że będę miał wkład w walkę zespołu z innymi teamami ze środka stawki. Poza tym możliwość przetestowania 18-calowych opon będzie nowym doświadczeniem i przedsmakiem nowego świata, który narodzi się w przyszłym roku" - przyznał Kubica, cytowany na oficjalnej stronie internetowej Alfa Romeo.
Niedzielny wyścig na Circuit de Barcelona-Catalunya zaplanowany jest na godzinę 14:00 czasu GMT.
Czytaj więcej:
Robert Kubica wystartuje w 24-godzinnym wyścigu Daytona
Formuła 1: Bolid Alfa Romeo Racing Orlen zaprezentowany w Warszawie
Formuła 1: Wygrana Verstappena na Imoli, Hamilton drugi
Formuła 1: Hamilton wygrał w Portugalii. To jego 97. wygrana
AdsByGoogle - In-Feed slot=4906192224
Zone type:d<== ==>place:d1<===
Webmaster: ZonePlace=d1; dzial=wiadomosci; Stan delivery
Zone type:e-desktop<== ==>place:e1-desktop<===
Webmaster: ZonePlace=e1-desktop; dzial=wiadomosci; Stan delivery
Zone type:d<== ==>place:d2<===
Webmaster: ZonePlace=d2; dzial=wiadomosci; Stan delivery
Zone type:d<== ==>place:d3<===
Webmaster: ZonePlace=d3; dzial=wiadomosci; Stan delivery
Zone type:d<== ==>place:d4<===
Webmaster: ZonePlace=d4; dzial=wiadomosci; Stan delivery