Menu
Zone type:ab<== ==>place:ab<===
Webmaster: ZonePlace=ab; dzial=wiadomosci; Stan delivery
Return to normal life after COVID may not occur until 2023 -French scientist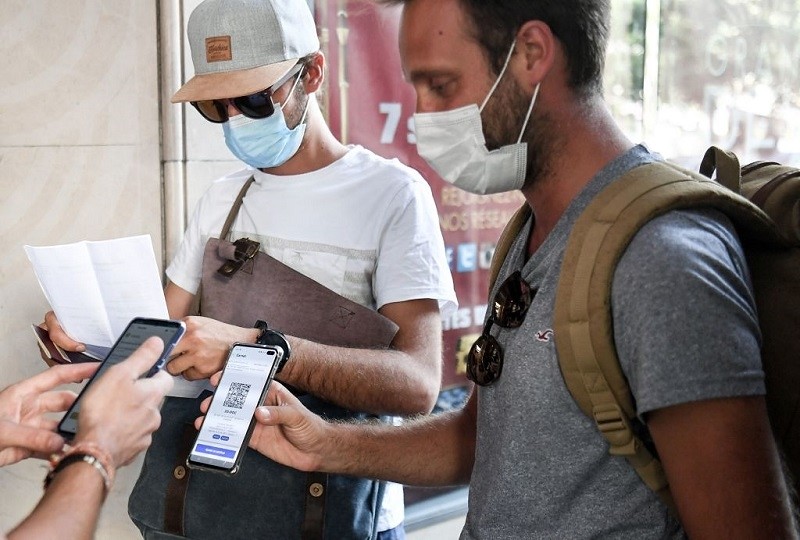 A return to normal life following the COVID-19 virus outbreak may not occur until 2022 or even 2023, said professor Jean-Francois Delfraissy, who advises the French government.
Zone type:video<== ==>place:video<===
Webmaster: ZonePlace=video; dzial=wiadomosci; Stan delivery
Zone type:e-mobile<== ==>place:e1-mobile<===
Webmaster: ZonePlace=e1-mobile; dzial=wiadomosci; Stan delivery
News available in Polish
Francuski ekspert przewiduje, że na początku sierpnia we Francji liczba nowych dziennych zakażeń Covid-19 może sięgnąć około 50 tys. Przestrzegł również, że czwarta fala koronawirusa może uderzyć we francuskie szpitale w drugiej połowie sierpnia.
"Do zimy będziemy prawdopodobnie mieli kolejny wariant koronawirusa. Ten wirus posiada nadzwyczajną zdolność mutacji" - ostrzegł Delfraissy.
Według amerykańskiego Uniwersytetu Johnsa Hopkinsa, od początku lipca we Francji liczba nowych zakażeń Covid-19 systematycznie rośnie. Wczoraj zakażenie koronawirusem stwierdzono u niemal 22 tys. osób, a 11 zainfekowanych zmarło.
56,4 proc. populacji kraju otrzymało co najmniej jedną dawkę szczepionki przeciw Covid-19, a 42,5 proc. jest w pełni zaszczepiona.
Czytaj więcej:
Francja weszła w czwartą falę Covid-19. "Delta zaraża błyskawicznie"
Paryż: Aż 70 proc. niezależnych hoteli grozi zamknięcie
Francja: Paszport covidowy obowiązkowy w kinach, teatrach i halach sportowych
Public Health England: Szczepionki Pfizera i AstraZeneca skuteczne również przeciwko Delcie
Badanie: Ludzie obojętnieją na informacje związane z COVID-19
Rząd UK "zastrzega sobie prawo" do przywrócenia restrykcji w Anglii
Badania: Wariant Delta namnaża się ponad 1 000 razy szybciej
AdsByGoogle - In-Feed slot=4906192224
Zone type:d<== ==>place:d1<===
Webmaster: ZonePlace=d1; dzial=wiadomosci; Stan delivery
Zone type:e-desktop<== ==>place:e1-desktop<===
Webmaster: ZonePlace=e1-desktop; dzial=wiadomosci; Stan delivery
Zone type:d<== ==>place:d2<===
Webmaster: ZonePlace=d2; dzial=wiadomosci; Stan delivery
Zone type:d<== ==>place:d3<===
Webmaster: ZonePlace=d3; dzial=wiadomosci; Stan delivery
Zone type:d<== ==>place:d4<===
Webmaster: ZonePlace=d4; dzial=wiadomosci; Stan delivery