Menu
Zone type:ab<== ==>place:ab<===
Webmaster: ZonePlace=ab; dzial=wiadomosci; Stan delivery
Lockdowns hurt child speech and language skills - report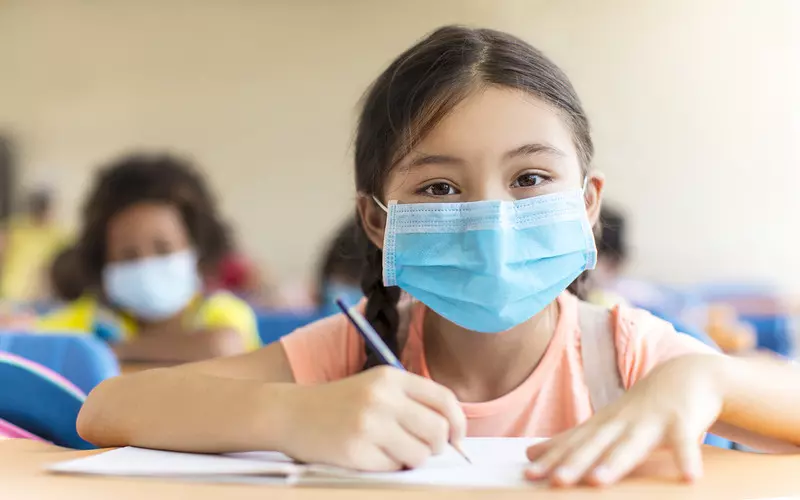 There is growing evidence that the past year of lockdowns has had an impact on young children's language skills, according to research.
Zone type:video<== ==>place:video<===
Webmaster: ZonePlace=video; dzial=wiadomosci; Stan delivery
Zone type:e-mobile<== ==>place:e1-mobile<===
Webmaster: ZonePlace=e1-mobile; dzial=wiadomosci; Stan delivery
News available in Polish
Specjaliści z EFE, którzy badanie oparli na danych 50 tys. uczniów w szkołach całej Anglii, alarmują, że nieprawidłowy rozwój mowy będzie mieć długoterminowy wpływ na jakość nauki tych dzieci w przyszłości.
Organ sugeruje, że największym problemem okazał się brak kontaktu najmłodszych z innymi dziećmi w szkołach, co uznano za niezbędne do poszerzenia słownictwa.
Sytuacji nie pomógł fakt, że większość dzieci nie mogła spotykać się z nimi również w domach, w tym z dziadkami czy sąsiadami.
Brytyjski rząd twierdzi, że zdaje sobie sprawę z problemu, dlatego zainwestował dodatkowe 18 mln funtów na nadrabianie zaległości dla najmłodszych uczniów.
"Oprócz 3,5 miliarda funtów, które każdego roku wydajemy na pomoc najmłodszym, zainwestowaliśmy również 18 milionów funtów, aby pomóc w rozwoju języka we wczesnych latach. Stanowi to część naszego nowego pakietu o wartości 700 milionów funtów, który zapewnia dodatkowe wsparcie dzieciom, które tego potrzebują, kiedy wracają do szkół" - zapewniła minister ds. dzieci i rodzin Vicky Ford.
AdsByGoogle - In-Feed slot=4906192224
Zone type:d<== ==>place:d1<===
Webmaster: ZonePlace=d1; dzial=wiadomosci; Stan delivery
Zone type:e-desktop<== ==>place:e1-desktop<===
Webmaster: ZonePlace=e1-desktop; dzial=wiadomosci; Stan delivery
Zone type:d<== ==>place:d2<===
Webmaster: ZonePlace=d2; dzial=wiadomosci; Stan delivery
Zone type:d<== ==>place:d3<===
Webmaster: ZonePlace=d3; dzial=wiadomosci; Stan delivery
Zone type:d<== ==>place:d4<===
Webmaster: ZonePlace=d4; dzial=wiadomosci; Stan delivery