Menu
Zone type:ab<== ==>place:ab<===
Webmaster: ZonePlace=ab; dzial=wiadomosci; Stan delivery
WTA and ATP rankings: Barty and Dkovic reign supreme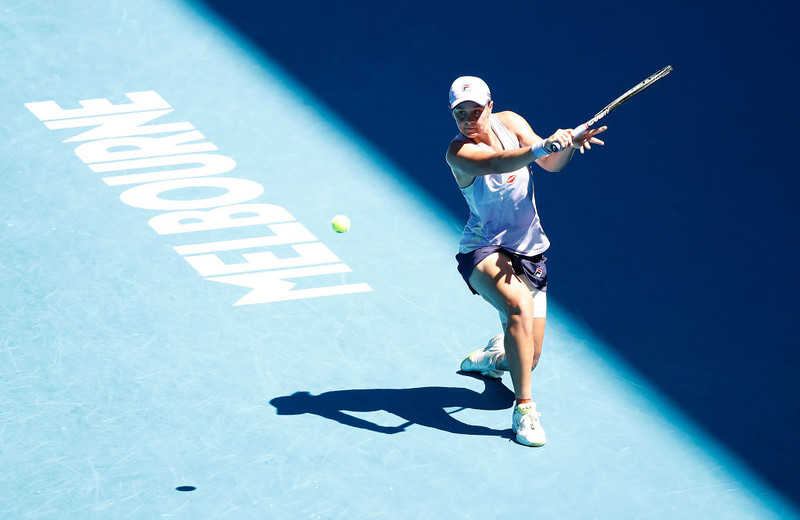 Serbian tennis player Novak Djokovic won the Australian Open Grand Slam for the ninth time and still leads the ATP ranking. Ashleigh Barty remains the leader of the WTA ranking, but she is not necessarily catching up with Osaka, who was promoted to second place.
Zone type:video<== ==>place:video<===
Webmaster: ZonePlace=video; dzial=wiadomosci; Stan delivery
Zone type:e-mobile<== ==>place:e1-mobile<===
Webmaster: ZonePlace=e1-mobile; dzial=wiadomosci; Stan delivery
News available in Polish
Triumfatorka Australian Open Naomi Osaka awansowała z trzeciego na drugie miejsce - po raz drugi w karierze wygrała prestiżowy turniej na antypodach i zdobyła tym samym czwarty tytuł wielkoszlemowy. W finale zawodów w Melbourne pokonała 6:4, 6:3 Amerykankę Jennifer Brady, która na liście światowej awansowała z 24. na 13. miejsce.
Liderka zestawienia WTA Barty odpadła w ćwierćfinale Australian Open, przegrywając z Karoliną Muchovą. Oprócz Czeszki, w najlepszej czwórce znalazła się również Serena Williams ze Stanów Zjednoczonych.
Na czele jest australijska tenisistka Ashleigh Barty, zaś na trzecią pozycję spadła Rumunka Simona Halep. Iga Świątek przesunęła się o jedną lokatę w dół - z 17. na 18. W rankingu Williams awansowała o cztery lokaty - z 11. na 7., z kolei Muchova o pięć - z 27. na 22.
Czołówka rankingu tenisistek WTA Tour - stan na 22 lutego:
1. (1) Ashleigh Barty (Australia) 9186 pkt
2. (3) Naomi Osaka (Japonia) 7835
3. (2) Simona Halep (Rumunia) 7255
4. (4) Sofia Kenin (USA) 5760
5. (5) Jelina Switolina (Ukraina) 5370
6. (6) Karolina Pliskova (Czechy) 5205
7. (11) Serena Williams (USA) 4915
8. (7) Aryna Sabalenka (Białoruś) 4810
9. (9) Bianca Andreescu (Kanada) 4735
10. (8) Petra Kvitova (Czechy) 4571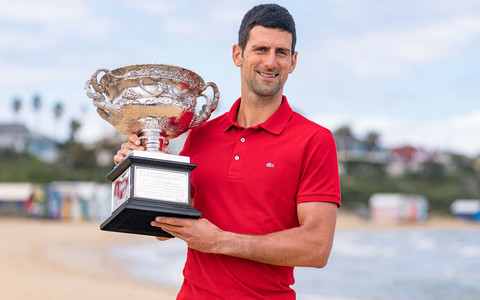 Tymczasem pewne zmiany nastąpiły także w rankingu ATP. Z czwartej na trzecią lokatę awansował Rosjanin Daniił Miedwiediew. Drugi jest Hiszpan Rafael Nadal. Na 30. miejscu pozostał Hubert Hurkacz.
Lider rankingu - Djokovic - po raz trzeci z rzędu zwyciężył w Melbourne, a wcześniej wygrywał tu w latach: 2008, 2011-13, 2015-16. Na liście światowej wyprzedza Nadala, Miedwiediewa i Austriaka Dominica Thiema.
Czołówka rankingu tenisistów ATP World Tour - stan na 22 lutego:
1. (1) Novak Djokovic (Serbia) 12030 pkt
2. (2) Rafael Nadal (Hiszpania) 9850
3. (4) Daniił Miedwiediew (Rosja) 9735
4. (3) Dominic Thiem (Austria) 9125
5. (5) Roger Federer (Szwajcaria) 6630
6. (6) Stefanos Tsitsipas (Grecja) 6595
7. (7) Alexander Zverev (Niemcy) 5615
8. (8) Andriej Rublow (Rosja) 4609
9. (9) Diego Schwartzman (Argentyna) 3480
10. (10) Matteo Berrettini (Włochy) 3480
Czytaj więcej:
Rankingi ATP i WTA: Djokovic i Barty wciąż na prowadzeniu
AdsByGoogle - In-Feed slot=4906192224
Zone type:d<== ==>place:d1<===
Webmaster: ZonePlace=d1; dzial=wiadomosci; Stan delivery
Zone type:e-desktop<== ==>place:e1-desktop<===
Webmaster: ZonePlace=e1-desktop; dzial=wiadomosci; Stan delivery
Zone type:d<== ==>place:d2<===
Webmaster: ZonePlace=d2; dzial=wiadomosci; Stan delivery
Zone type:d<== ==>place:d3<===
Webmaster: ZonePlace=d3; dzial=wiadomosci; Stan delivery
Zone type:d<== ==>place:d4<===
Webmaster: ZonePlace=d4; dzial=wiadomosci; Stan delivery