Menu
Zone type:ab<== ==>place:ab<===
Webmaster: ZonePlace=ab; dzial=wiadomosci; Stan delivery
ATP and WTA rankings: Djokovic and Barty still in the lead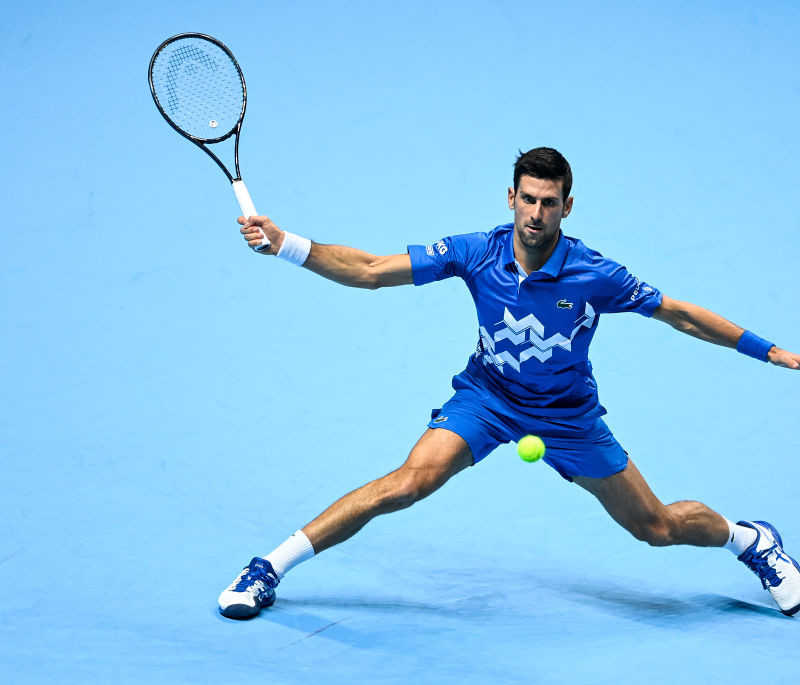 The best of Polish tennis players, Hubert Hurkacz, ranks 35th in the first ATP world list in 2021. He finished 34th last season, but the Association of Tennis Professionals has modified the ranking. Serb Novak Djokovic is still in the lead. Iga Świątek started the new year from the 17th position in the WTA tennis ranking. Ashleigh Barty is still the leader.
Zone type:video<== ==>place:video<===
Webmaster: ZonePlace=video; dzial=wiadomosci; Stan delivery
Zone type:e-mobile<== ==>place:e1-mobile<===
Webmaster: ZonePlace=e1-mobile; dzial=wiadomosci; Stan delivery
News available in Polish
W rankingu ATP drugi jest Hiszpan Rafael Nadal, a trzeci Austriak Dominic Thiem. Za nimi plasują się Rosjanin Danił Miedwiediew, Szwajcar Roger Federer i Grek Stefanos Tsitsipas.
Już jesienią ATP zdecydowała o zmianach, tj. teraz wliczane są punkty w okresie 24-miesięcznym. Po modyfikacji Hurkacz spadł z 34. na 35. lokatę.
Początek stycznia był co roku czasem intensywnych przygotowań do Australian Open. Tym razem pierwsza impreza cyklu Wielkiego Szlema, ze względu na obostrzenia związane z pandemią Covid-19, rozpocznie się dopiero 8 lutego.
Na liście światowej WTA prowadzi Barty, która wyprzedza Rumunkę Simonę Halep i Japonkę Naomi Osakę.
Świątek jest 17., Magda Linette 40., Katarzyna Kawa 113., zaś Magdalena Fręch 156.
Czytaj więcej:
Turniej ATP w Delray Beach: Andy Murray zaakceptował tzw. dziką kartę
Przyszłoroczna edycja turniejów WTA i ATP w Indian Wells przełożona
AdsByGoogle - In-Feed slot=4906192224
Zone type:d<== ==>place:d1<===
Webmaster: ZonePlace=d1; dzial=wiadomosci; Stan delivery
Zone type:e-desktop<== ==>place:e1-desktop<===
Webmaster: ZonePlace=e1-desktop; dzial=wiadomosci; Stan delivery
Zone type:d<== ==>place:d2<===
Webmaster: ZonePlace=d2; dzial=wiadomosci; Stan delivery
Zone type:d<== ==>place:d3<===
Webmaster: ZonePlace=d3; dzial=wiadomosci; Stan delivery
Zone type:d<== ==>place:d4<===
Webmaster: ZonePlace=d4; dzial=wiadomosci; Stan delivery