Menu
Zone type:ab<== ==>place:ab<===
Webmaster: ZonePlace=ab; dzial=wiadomosci; Stan delivery
Tourism to EU countries this summer may require multiple Covid certificates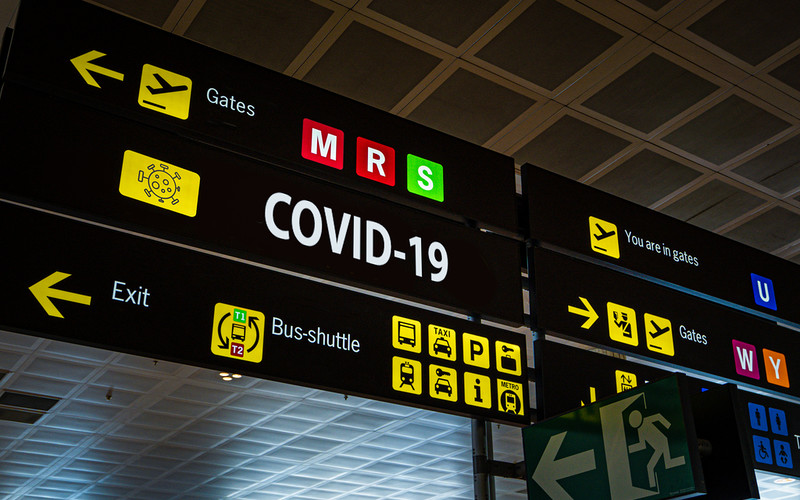 British and European holidaymakers should be able to visit EU countries this summer but may have to deal with multiple, potentially unconnected health certificates unless the bloc can agree on cost, privacy and technical aspects of a common pass.

Zone type:video<== ==>place:video<===
Webmaster: ZonePlace=video; dzial=wiadomosci; Stan delivery
Zone type:e-mobile<== ==>place:e1-mobile<===
Webmaster: ZonePlace=e1-mobile; dzial=wiadomosci; Stan delivery
News available in Polish
Według brytyjskiego dziennika, jedyną szansą na rozwiązanie problemu jest wspólne dogadanie się wszystkich krajów. W grę wchodzi jednak wiele rozmaitych czynników, takich jak choćby koszty, kwestia ochrony danych osobowych czy aspekty techniczne.
Jak donosi "The Guardian", rozmowy na ten temat pomiędzy Wielką Brytanią a UE mają być podjęte w ciągu kilku dni. Urzędnicy z Whitehall pracują już nad specjalną przepustką podróżną, która dostępna będzie poprzez appkę NHS.
Oddzielną przepustkę chcą stworzyć poszczególne kraje UE. Kraje uzależnione od turystyki, takie jak Grecja czy Hiszpania, doprowadziły do stworzenia wspólnego "cyfrowego, zielonego certyfikatu". Ma on obowiązywać na terenie 20 państw i powinien wejść w życie do połowie czerwca. Dokument ten zwolni posiadaczy z wymogów dotyczących testów czy kwarantanny.
Istnieją jednak poważne obawy o spójność, ponieważ kilka krajów opracowuje już własne programy, w tym stworzone specjalnie dla brytyjskich podróżnych.
Unijny komisarz ds. sprawiedliwości Didier Reynders ostrzegł niedawno, że uda się stworzyć spójny system jedynie wtedy, gdy będzie na to przyzwolenie polityczne. "Jeśli tego nie zrobimy, ryzykujemy fragmentacją Europy i pojawieniem się niekompatybilnych rozwiązań krajowych" - przekazał.
Czytaj więcej:
Aplikacja NHS będzie używana jako "paszport szczepień"
Certyfikaty szczepień w UE: Wspólny system czy różne dokumenty?
Grecja będzie testować "zielony" paszport szczepionkowy UE
AdsByGoogle - In-Feed slot=4906192224
Zone type:d<== ==>place:d1<===
Webmaster: ZonePlace=d1; dzial=wiadomosci; Stan delivery
Zone type:e-desktop<== ==>place:e1-desktop<===
Webmaster: ZonePlace=e1-desktop; dzial=wiadomosci; Stan delivery
Zone type:d<== ==>place:d2<===
Webmaster: ZonePlace=d2; dzial=wiadomosci; Stan delivery
Zone type:d<== ==>place:d3<===
Webmaster: ZonePlace=d3; dzial=wiadomosci; Stan delivery
Zone type:d<== ==>place:d4<===
Webmaster: ZonePlace=d4; dzial=wiadomosci; Stan delivery