Menu
Zone type:ab<== ==>place:ab<===
Webmaster: ZonePlace=ab; dzial=wiadomosci; Stan delivery
Prince William and Kate Middleton are hiring a housekeeper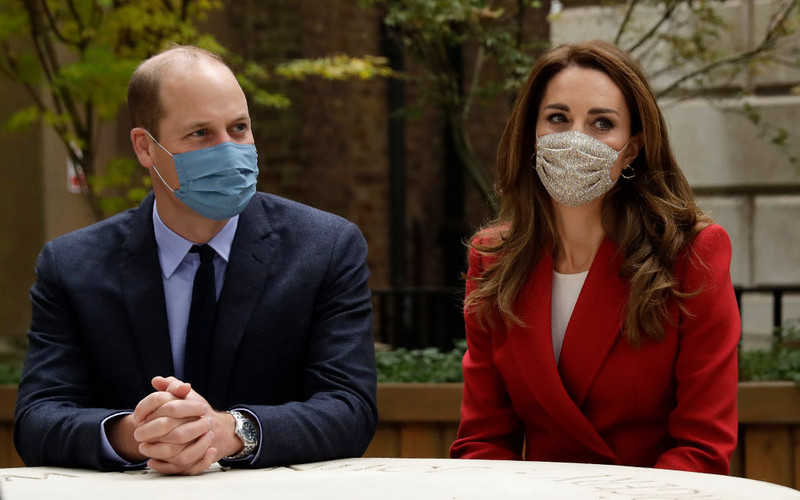 There's a job opening at Kensington Palace. According to a listing posted by the royal family, the Duke and Duchess of Cambridge—also known as Prince William and Kate Middleton—are in search of a new housekeeper, and will be accepting applications for the position until November 7.
Zone type:video<== ==>place:video<===
Webmaster: ZonePlace=video; dzial=wiadomosci; Stan delivery
Zone type:e-mobile<== ==>place:e1-mobile<===
Webmaster: ZonePlace=e1-mobile; dzial=wiadomosci; Stan delivery
News available in Polish
W ogłoszeniu zamieszczonym na stronach Royal Vacancises można przeczytać, że "przyszły król i królowa szukają kogoś, kto będzie w stanie poradzić sobie z nadmiarem obowiązków, będzie umiał wyjść z własną inicjatywą i odpowiadać mu będzie elastyczny charakter pracy".

Nowy pracownik odpowiadać będzie przed główną gospodynią domu, a jego rolą będzie uzupełnianie jej pracy.

Anons zamieszczony przez Williama i Kate podkreśla, że jednym z najistotniejszych elementów jest umiejętność zachowania dyskrecji i poufności.

Praca oferowana jest na stałe, ale w ogłoszeniu nie można znaleźć informacji o warunkach pracy, w tym wysokości wynagrodzenia.

Ogłoszenie Williama i Kate jest obecnie jedyną ofertą pracy dla rodziny królewskiej.
Aby aplikować o pracę, należy wysłać swoje zgłoszenie za pośrednictwem platformy Royal Vacancies.
Czytaj więcej:
George świętuje 7. urodziny. Kate i William pokazali nowe zdjęcia syna
George, Louis i Charlotte we wspólnym wywiadzie
AdsByGoogle - In-Feed slot=4906192224
Zone type:d<== ==>place:d1<===
Webmaster: ZonePlace=d1; dzial=wiadomosci; Stan delivery
Zone type:e-desktop<== ==>place:e1-desktop<===
Webmaster: ZonePlace=e1-desktop; dzial=wiadomosci; Stan delivery
Zone type:d<== ==>place:d2<===
Webmaster: ZonePlace=d2; dzial=wiadomosci; Stan delivery
Zone type:d<== ==>place:d3<===
Webmaster: ZonePlace=d3; dzial=wiadomosci; Stan delivery
Zone type:d<== ==>place:d4<===
Webmaster: ZonePlace=d4; dzial=wiadomosci; Stan delivery