Menu
Zone type:ab<== ==>place:ab<===
Webmaster: ZonePlace=ab; dzial=wiadomosci; Stan delivery
Prince Charles denies claim he was 'royal racist' who questioned Archie's skin colour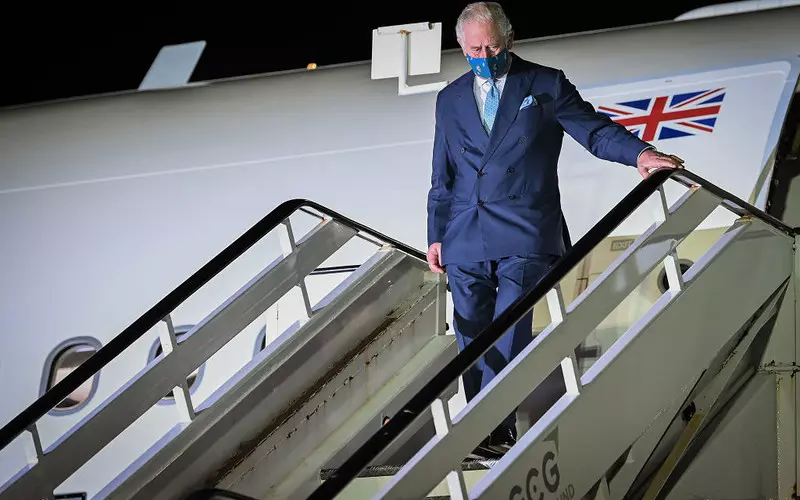 Claims that Prince Charles was the royal who speculated on the skin colour of Prince Harry and Meghan Markle's children have been dismissed as 'fiction'.


Zone type:video<== ==>place:video<===
Webmaster: ZonePlace=video; dzial=wiadomosci; Stan delivery
Zone type:e-mobile<== ==>place:e1-mobile<===
Webmaster: ZonePlace=e1-mobile; dzial=wiadomosci; Stan delivery
News available in Polish
Oskarżenia pod adresem księcia Karola pojawiły się w książce "Brothers And Wives: Inside The Private Lives of William, Kate, Harry and Meghan" autorstwa specjalisty od rodziny królewskiej Christophera Andersena.
Twierdzi on, że książę Walii skomentował ewentualny kolor skóry dzieci Harry'ego w dniu ogłoszenia jego zaręczyn w listopadzie 2017 roku.
"Ciekawe, jak będą wyglądały dzieci?" - miał zapytać na głos swojej żony, księżnej Camilli.
"Jestem pewna, że będą wspaniałe" - podobno odparła księżna. "Ale mi chodzi o to, jakiego koloru skóry będą" - miał kontynuować książę Karol.
Rzecznik Clarence House przekazał, że informacje zawarte w książce "są fikcją". "Nie warto nawet tego komentować" - przekazano w oświadczeniu.
Harry i Meghan oskarżyli członka rodziny królewskiej o rasizm podczas ich słynnego wywiadu z Oprah Winfrey na początku tego roku. Nie podali jednak bliższych szczegółów, kim była ta osoba.
Czytaj więcej:
Harry i Meghan mają żal do królowej o pominięcie kwestii rasizmu
Harry i Meghan "rozważali" ujawnienie, kto w rodzinie królewskiej jest rasistą
AdsByGoogle - In-Feed slot=4906192224
Zone type:d<== ==>place:d1<===
Webmaster: ZonePlace=d1; dzial=wiadomosci; Stan delivery
Zone type:e-desktop<== ==>place:e1-desktop<===
Webmaster: ZonePlace=e1-desktop; dzial=wiadomosci; Stan delivery
Zone type:d<== ==>place:d2<===
Webmaster: ZonePlace=d2; dzial=wiadomosci; Stan delivery
Zone type:d<== ==>place:d3<===
Webmaster: ZonePlace=d3; dzial=wiadomosci; Stan delivery
Zone type:d<== ==>place:d4<===
Webmaster: ZonePlace=d4; dzial=wiadomosci; Stan delivery