Menu
Zone type:ab<== ==>place:ab<===
Webmaster: ZonePlace=ab; dzial=wiadomosci; Stan delivery
Pfizer CEO: The coronavirus will continue to circulate for many years to come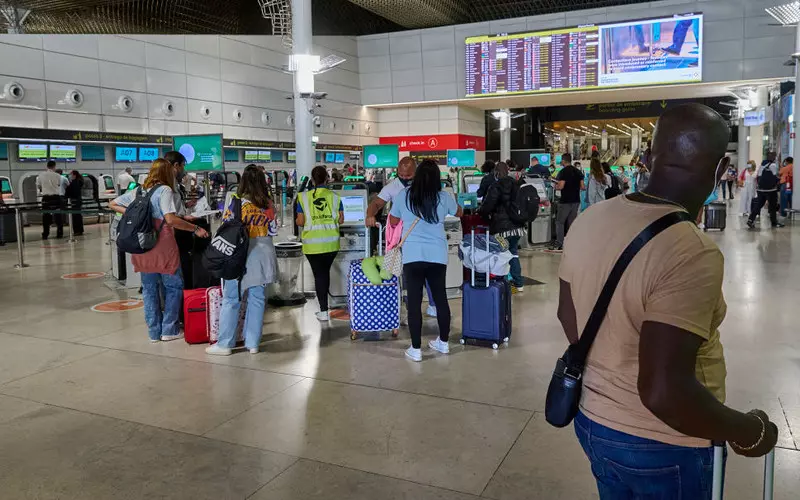 The coronavirus will circulate for many years to come, but the wave related to the Omikron variant should be the last one that is associated with numerous limitations, said Albert Bourla, the head of the pharmaceutical concern Pfizer, to the French BFM TV station.
Zone type:video<== ==>place:video<===
Webmaster: ZonePlace=video; dzial=wiadomosci; Stan delivery
Zone type:e-mobile<== ==>place:e1-mobile<===
Webmaster: ZonePlace=e1-mobile; dzial=wiadomosci; Stan delivery
News available in Polish
"To wirus, który rozprzestrzenił się na całym świecie, więc bardzo trudno się go pozbyć" - wskazał Bourla. Ocenił jednak, że w przyszłości nie będzie wielu ograniczeń, ponieważ szczepionki i leczenie okazały się skuteczne.
W rozmowie z BFM TV oświadczył również, że szczepionka przeciw Covid-19 dla dzieci jest "bezpieczna i skuteczna", ale zastrzegł, że czwarta dawka nie powinna być jeszcze dopuszczona do stosowania u wszystkich, ponieważ "nie zebrano wystarczającej ilości danych".
Bourla dodał, że w ramach walki z Covid-19 Pfizer przygotowuje plan inwestycyjny we Francji o wartości 520 mln euro.
Ponadto - jak poinformował - koncern nawiązał współpracę z francuską grupą Novasep, by opracować lek przeciwko chorobie powodowanej przez koronawirusa.
Czytaj więcej:
Badania: Trzecia dawka Pfizera uodparnia na Covid-19 na 9 do 10 miesięcy
Badanie: Szczepionki Pfizera i Moderny najlepsze jako dawka przypominająca
USA: FDA zatwierdziła kolejny doustny lek na Covid-19
AdsByGoogle - In-Feed slot=4906192224
Zone type:d<== ==>place:d1<===
Webmaster: ZonePlace=d1; dzial=wiadomosci; Stan delivery
Zone type:e-desktop<== ==>place:e1-desktop<===
Webmaster: ZonePlace=e1-desktop; dzial=wiadomosci; Stan delivery
Zone type:d<== ==>place:d2<===
Webmaster: ZonePlace=d2; dzial=wiadomosci; Stan delivery
Zone type:d<== ==>place:d3<===
Webmaster: ZonePlace=d3; dzial=wiadomosci; Stan delivery
Zone type:d<== ==>place:d4<===
Webmaster: ZonePlace=d4; dzial=wiadomosci; Stan delivery