Menu
Zone type:ab<== ==>place:ab<===
Webmaster: ZonePlace=ab; dzial=wiadomosci; Stan delivery
Poll for wPolityce.pl: 77 percent. respondents for Poland to control forests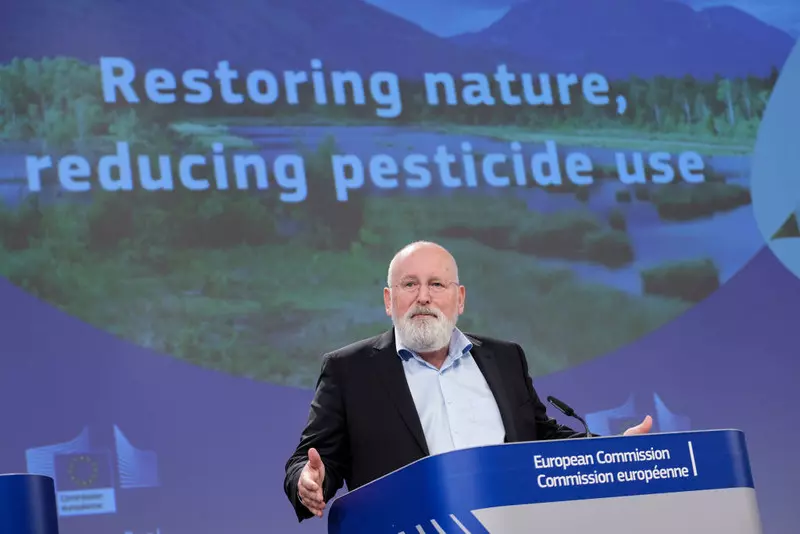 In the opinion of 77 percent respondents, Poland should still exercise control over state forests in the country, and only 10 percent. would like the European Union to deal with this directly, according to a study by the Social Changes studio commissioned by the wPolityce.pl portal.
Zone type:video<== ==>place:video<===
Webmaster: ZonePlace=video; dzial=wiadomosci; Stan delivery
Zone type:e-mobile<== ==>place:e1-mobile<===
Webmaster: ZonePlace=e1-mobile; dzial=wiadomosci; Stan delivery
News available in Polish
W sondażu zadano pytanie "Kto według Pani/Pana powinien sprawować kontrolę nad polskimi lasami państwowymi?". 77 proc. badanych odpowiedziało, że Polska. 10 proc. wskazało na Unię Europejską, a 13 proc. oceniło, że trudno powiedzieć.
"Komisja Ochrony Środowiska Naturalnego, Zdrowia Publicznego i Bezpieczeństwa Żywności Parlamentu Europejskiego chce odebrać państwom członkowskim kompetencje w zarządzaniu lasami i gospodarką leśną. Komisja zagłosowała za poprawkami do traktatu o funkcjonowaniu Unii Europejskiej. Zgodnie z nimi, lasy miałyby zostać przeniesione z kompetencji krajowych do tzw. kompetencji dzielonych" - wskazano na portalu wPolityce.pl.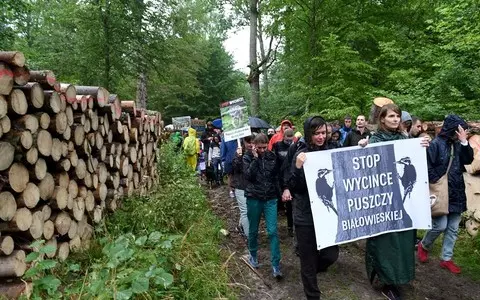 Jak dodano, "przejęcie polskich lasów przez Brukselę wymagałoby zmiany traktatów, a więc jednomyślności wszystkich państw członkowskich".
Badanie zrealizowano metodą CAWI (Computer Assisted Web Interview) od 27 do 30 stycznia 2023 roku, na panelu internetowym, na ogólnopolskiej, reprezentatywnej (pod względem: płci, wieku, wielkości miejsca zamieszkania) próbie 1 083 osób.
Czytaj więcej:
Raport: Ponad 80 proc. Polaków docenia korzyści ekonomiczne z członkostwa w UE
Unia Europejska uznała Rosję za państwo sponsorujące terroryzm
AdsByGoogle - In-Feed slot=4906192224
Zone type:d<== ==>place:d1<===
Webmaster: ZonePlace=d1; dzial=wiadomosci; Stan delivery
Zone type:e-desktop<== ==>place:e1-desktop<===
Webmaster: ZonePlace=e1-desktop; dzial=wiadomosci; Stan delivery
Zone type:d<== ==>place:d2<===
Webmaster: ZonePlace=d2; dzial=wiadomosci; Stan delivery
Zone type:d<== ==>place:d3<===
Webmaster: ZonePlace=d3; dzial=wiadomosci; Stan delivery
Zone type:d<== ==>place:d4<===
Webmaster: ZonePlace=d4; dzial=wiadomosci; Stan delivery