Menu
Zone type:ab<== ==>place:ab<===
Webmaster: ZonePlace=ab; dzial=wiadomosci; Stan delivery
Petr Cech 'to play for Chelsea youth side' against Tottenham in first match since retiring 19 months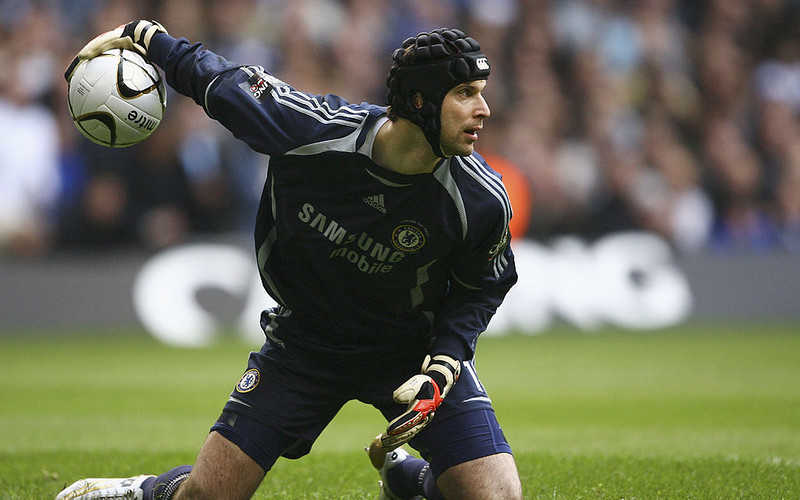 The Athletic's Liam Twomey has revealed the Czech Republic star will be between the sticks against Tottenham in a Premier League 2 fixture at Kingsmeadow on Monday.
Zone type:video<== ==>place:video<===
Webmaster: ZonePlace=video; dzial=wiadomosci; Stan delivery
Zone type:e-mobile<== ==>place:e1-mobile<===
Webmaster: ZonePlace=e1-mobile; dzial=wiadomosci; Stan delivery
News available in Polish
38-letni Cech, który był zawodnikiem Chelsea przez ponad dekadę, postanowił skończyć z zawodowym futbolem w połowie ubiegłego roku. Później przyjął stanowisko doradcy w londyńskim klubie, ale został też awaryjnie włączony do kadry na sezon 2020/21 na wypadek, gdyby pandemia COVID-19 uniemożliwiła występ podstawowym bramkarzom.
Z informacji The Athletic wynika, że na dzisiejszy mecz rezerw nie jest dostępny żaden z bramkarzy, którzy grają zwykle w tym zespole. Fin Lucas Bergstroem wystąpił w sobotę w spotkaniu drużyn do lat 18 i jest mało prawdopodobne, aby zagrał także 48 godzin później.
Chorwat Karlo Ziger należy do tej samej "bańki" co pierwszy zespół Chelsea, natomiast Francuz Sami Tlemcani nie znajduje się ostatnio w meczowej kadrze którejkolwiek z drużyn.
Cech odbywa regularne treningi wraz z resztą zespołu prowadzonego przez jego boiskowego kolegę Franka Lamparda.
W barwach "The Blues" czeski bramkarz zdobył wiele trofeów, m.in. był czterokrotnie mistrzem Anglii, triumfował w Lidze Mistrzów i Lidze Europy. Ostatnie lata kariery spędził w zespole lokalnego rywala - Arsenalu.
Czytaj więcej:
Petr Cech perkusistą w angielskim zespole rockowym
Chelsea zgłosiła do rozgrywek słynnego bramkarza Petra Cecha
AdsByGoogle - In-Feed slot=4906192224
Zone type:d<== ==>place:d1<===
Webmaster: ZonePlace=d1; dzial=wiadomosci; Stan delivery
Zone type:e-desktop<== ==>place:e1-desktop<===
Webmaster: ZonePlace=e1-desktop; dzial=wiadomosci; Stan delivery
Zone type:d<== ==>place:d2<===
Webmaster: ZonePlace=d2; dzial=wiadomosci; Stan delivery
Zone type:d<== ==>place:d3<===
Webmaster: ZonePlace=d3; dzial=wiadomosci; Stan delivery
Zone type:d<== ==>place:d4<===
Webmaster: ZonePlace=d4; dzial=wiadomosci; Stan delivery