Menu
Zone type:ab<== ==>place:ab<===
Webmaster: ZonePlace=ab; dzial=wiadomosci; Stan delivery
Oxford and Cambridge to renew rivalry as Boat Race returns in Ely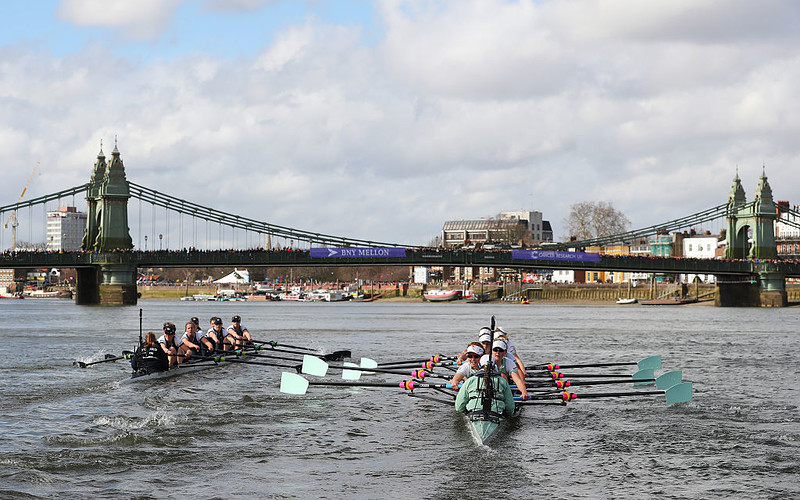 Oxford and Cambridge will renew their rivalry in the Boat Race tomorrow with the event staged outside London for the first time since 1944. Cambridge will enjoy a rare home advantage, with organisers last year announcing the race would take place on the Great Ouse river at Ely.
Zone type:video<== ==>place:video<===
Webmaster: ZonePlace=video; dzial=wiadomosci; Stan delivery
Zone type:e-mobile<== ==>place:e1-mobile<===
Webmaster: ZonePlace=e1-mobile; dzial=wiadomosci; Stan delivery
News available in Polish
Powodem zmiany lokalizacji 166. edycji imprezy jest zamknięcie mostu Hammersmith, które poważnie komplikuje przeprowadzenie zawodów oraz pandemia Covid-19, której rozszerzenia obawiają się organizatorzy.
Wyścig zawsze cieszy się w Londynie ogromnym zainteresowaniem, na brzegach Tamizy gromadziło się czasami nawet pół miliona kibiców. W takich warunkach zapewnienie wszystkim bezpieczeństwa nie jest możliwe - napisali organizatorzy.
W Ely, gdzie będą rywalizowały obie załogi, brzegi rzeki Great Ouse nie będą dostępne dla publiczności. Kto złamie zakaz, może być ukarany mandatem do 200 funtów.
To będzie drugi przypadek w historii imprezy, gdy nie będzie ona przeprowadzona w Londynie. Po raz pierwszy miało to miejsce w 1944 roku podczas drugiej wojny światowej. Wtedy także regaty odbyły się w Ely, gdzie swoją siedzibę ma klub wioślarski studentów z Cambridge.
Dotychczas 85 zwycięstw mają w dorobku załogi z Cambridge, 80 razy triumfował Oxford.
AdsByGoogle - In-Feed slot=4906192224
Zone type:d<== ==>place:d1<===
Webmaster: ZonePlace=d1; dzial=wiadomosci; Stan delivery
Zone type:e-desktop<== ==>place:e1-desktop<===
Webmaster: ZonePlace=e1-desktop; dzial=wiadomosci; Stan delivery
Zone type:d<== ==>place:d2<===
Webmaster: ZonePlace=d2; dzial=wiadomosci; Stan delivery
Zone type:d<== ==>place:d3<===
Webmaster: ZonePlace=d3; dzial=wiadomosci; Stan delivery
Zone type:d<== ==>place:d4<===
Webmaster: ZonePlace=d4; dzial=wiadomosci; Stan delivery