Menu
Zone type:ab<== ==>place:ab<===
Webmaster: ZonePlace=ab; dzial=wiadomosci; Stan delivery
Germany: Lack of foreign workers has resulted in smaller asparagus harvests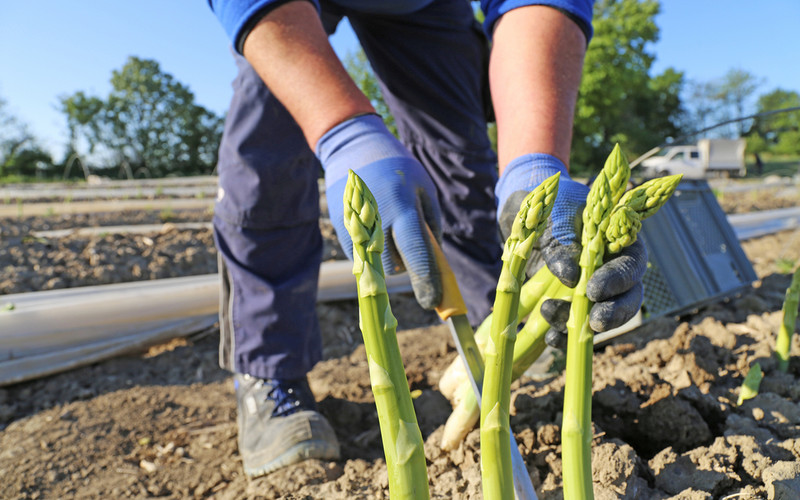 This year's asparagus harvest will be reduced by almost 20 percent. due to the lack of seasonal workers from abroad - according to data from the Federal Statistical Office (Destatis) in Wiesbaden. This is a consequence of the Covid-19 pandemic.
Zone type:video<== ==>place:video<===
Webmaster: ZonePlace=video; dzial=wiadomosci; Stan delivery
Zone type:e-mobile<== ==>place:e1-mobile<===
Webmaster: ZonePlace=e1-mobile; dzial=wiadomosci; Stan delivery
News available in Polish
Według szacunków urzędu, tegoroczny zbiór szparagów wyniesie ok. 106,4 tys. ton, czyli o 19 proc. mniej niż rok temu i 16 proc. mniej niż średnia z ostatnich sześciu lat.
"Ten spadek można tłumaczyć także tym, że w wyniku pandemii koronawirusa w niektórych regionach brakowało zagranicznych pracowników, przez co nie udało się zebrać plonów z wszystkich pól szparagów" – podał Destatis, cytowany przez Deutsche Welle.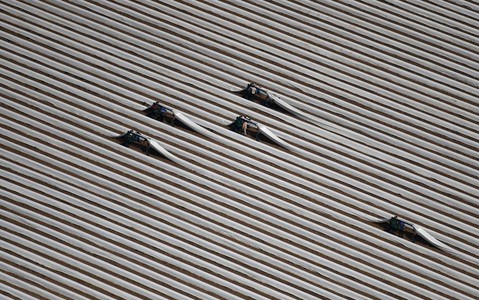 Niemcy są europejskim liderem jeśli chodzi o uprawę szparagów. W ubiegłym roku z Niemiec pochodziło 41 proc. europejskiej produkcji warzywa. Do zbierania zatrudniani są w dużych liczbach pracownicy sezonowi m.in. z Polski i Rumunii. Z powodu pandemii i związanych z nią utrudnień w tym roku było ich zdecydowanie mniej.
Czytaj więcej:
Niemcy nie zbiorą szparagów? "Może zabraknąć tysięcy Polaków"
Brytyjczycy potrzebni "od zaraz" do pracy w rolnictwie
Niemcy: Pracownik sezonowy zmarł na koronawirusa
Francuzi liczą na pracowników sezonowych z Polski. "Wynajmiemy czartery"
AdsByGoogle - In-Feed slot=4906192224
Zone type:d<== ==>place:d1<===
Webmaster: ZonePlace=d1; dzial=wiadomosci; Stan delivery
Zone type:e-desktop<== ==>place:e1-desktop<===
Webmaster: ZonePlace=e1-desktop; dzial=wiadomosci; Stan delivery
Zone type:d<== ==>place:d2<===
Webmaster: ZonePlace=d2; dzial=wiadomosci; Stan delivery
Zone type:d<== ==>place:d3<===
Webmaster: ZonePlace=d3; dzial=wiadomosci; Stan delivery
Zone type:d<== ==>place:d4<===
Webmaster: ZonePlace=d4; dzial=wiadomosci; Stan delivery