Menu
Zone type:ab<== ==>place:ab<===
Webmaster: ZonePlace=ab; dzial=wiadomosci; Stan delivery
Naomi Osaka offers herself an American women's football club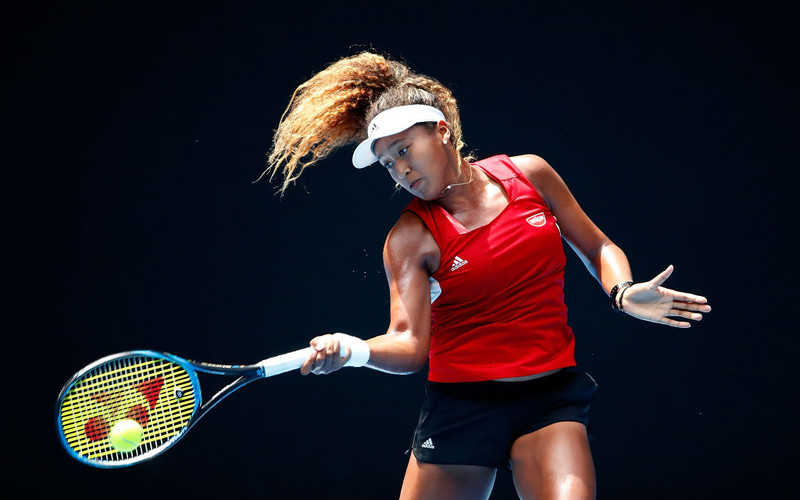 A few days before the opening of the Australian Open, of which she will be one of the headliners, the new tennis star, the Japanese Naomi Osaka, announced Thursday via Twitter that she had become the owner of the team.
Zone type:video<== ==>place:video<===
Webmaster: ZonePlace=video; dzial=wiadomosci; Stan delivery
Zone type:e-mobile<== ==>place:e1-mobile<===
Webmaster: ZonePlace=e1-mobile; dzial=wiadomosci; Stan delivery
News available in Polish
"Kobiety, które zainwestowały w mój rozwój sprawiły, że jestem dziś tym, kim jestem. Nie wiem, gdzie bym była bez nich. Z dumą ogłaszam, że jestem teraz właścicielką North Carolina Courage" - napisała na Twitterze Osaka.
W wywiadzie dla portalu The Athletic dodała zaś: "Bardzo ważne jest, aby zwrócić uwagę na sport kobiet i wspierać nowe pokolenie młodych dziewcząt. Jestem przedsiębiorcza i stawiam sobie całkiem ambitne cele".
The women who have invested in me growing up made me who I am today, I don't know where I would be without them. Throughout my career I've always received so much love from my fellow female athletes so that's why I am proud to share that I am now a owner of @TheNCCourage ⚽️❤️ pic.twitter.com/Iz0YcVvOqz

— NaomiOsaka大坂なおみ (@naomiosaka) January 28, 2021
Japonka, która jako dziecko zamieszkała z rodzicami w USA, w maju ubiegłego roku została według magazynu "Forbes" najlepiej zarabiającą sportsmenką świata. Jak oszacowano wówczas, w ciągu 12 miesięcy zarobiła 37,4 miliona dolarów.
Zajmująca trzecie miejsce w rankingu WTA zawodniczka, która w przeszłości była liderką tego zestawienia, zakupem akcji North Carolina Courage poszła w ślady innej tenisistki. Słynna Amerykanka Serena Williams zainwestowała w drużynę Angel City FC, która ma zadebiutować w NWSL w przyszłym sezonie.
Klub Osaki, który założono w 2017 roku, wywalczył mistrzostwo kraju w 2018 i 2019 roku.
Czytaj więcej:
LeBron James i Naomi Osaka w gronie wyróżnionych przez "Sports Illustrated"
Lewandowski, Osaka i Bayern Monachium triumfatorami plebiscytu AIPS
Australian Open: Naomi Osaka usunęła zdjęcie pokazujące trening
AdsByGoogle - In-Feed slot=4906192224
Zone type:d<== ==>place:d1<===
Webmaster: ZonePlace=d1; dzial=wiadomosci; Stan delivery
Zone type:e-desktop<== ==>place:e1-desktop<===
Webmaster: ZonePlace=e1-desktop; dzial=wiadomosci; Stan delivery
Zone type:d<== ==>place:d2<===
Webmaster: ZonePlace=d2; dzial=wiadomosci; Stan delivery
Zone type:d<== ==>place:d3<===
Webmaster: ZonePlace=d3; dzial=wiadomosci; Stan delivery
Zone type:d<== ==>place:d4<===
Webmaster: ZonePlace=d4; dzial=wiadomosci; Stan delivery