Menu
Zone type:ab<== ==>place:ab<===
Webmaster: ZonePlace=ab; dzial=wiadomosci; Stan delivery
Naomi Osaka, Nadal win top Laureus sports awards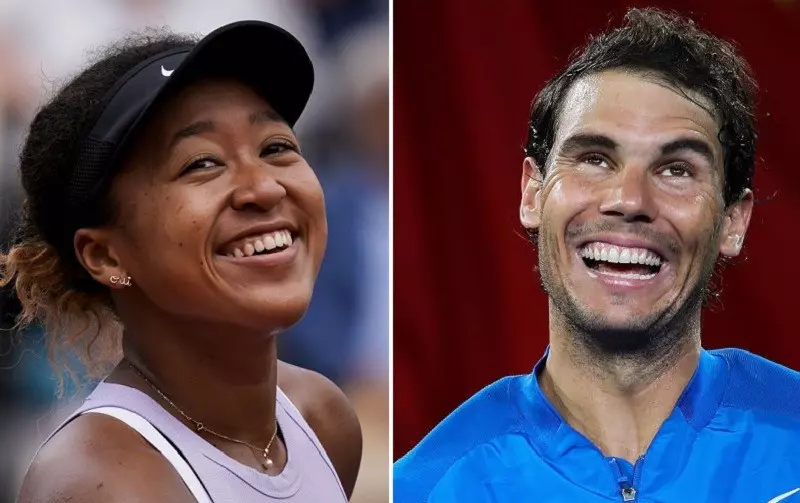 Tennis players Rafael Nadal and Naomi Osaka picked up the Laureus Sportsman and Sportswoman of the Year awards on Thursday with football star Mo Salah and Formula One world champion Lewis Hamilton also recognized.
Zone type:video<== ==>place:video<===
Webmaster: ZonePlace=video; dzial=wiadomosci; Stan delivery
Zone type:e-mobile<== ==>place:e1-mobile<===
Webmaster: ZonePlace=e1-mobile; dzial=wiadomosci; Stan delivery
News available in Polish
Lewandowski wprawdzie sam nagrody nie dostał, ale i tak może być zadowolony, bo Laureus otrzymał jego klub Bayern Monachium. To właśnie z nim polski napastnik sięgnął po sześć tytułów w minionym sezonie.
Gala Nagród odbyła się w Sewilli, ale z powodu pandemicznych ograniczeń odbyła wyłącznie online. To 22. edycja, a laureatów wybrał panel złożony z 68 sportowych znakomitości, który wskazał najlepszych w poszczególnych kategoriach.
19-letnia Świątek, była nominowana w kategorii "niespodzianka roku", ale nagrodę ostatecznie otrzymał 24-letni Patrick Mahomes, który poprowadził drużynę Kansas City Chiefs do pierwszego od 50 lat sukcesu w rozgrywkach o Super Bowl w futbolu amerykańskim.
W innych kategoriach zwyciężali m.in. mistrz Formuły 1 Lewis Hamilton za walkę z rasizmem i egipski piłkarz Liverpoolu Mohamed Salah za zaangażowanie w sprawy społeczne. Nagrodzona za całokształt kariery oraz walkę o równouprawnienie została ikona tenisa Amerykanka Billie Jean King.
Nagrody Laureusa przyznawane są od 2000 roku. Pomysłodawcą wyróżniania sportowców w ten sposób był ówczesny prezydent RPA, laureat Pokojowej Nagrody Nobla Nelson Mandela.
Czytaj więcej:
Lewandowski, Osaka i Bayern Monachium triumfatorami plebiscytu AIPS
Naomi Osaka została właścicielką klubu piłkarskiego
Iga Świątek i Robert Lewandowski wśród finalistów nagrody Laureusa
AdsByGoogle - In-Feed slot=4906192224
Zone type:d<== ==>place:d1<===
Webmaster: ZonePlace=d1; dzial=wiadomosci; Stan delivery
Zone type:e-desktop<== ==>place:e1-desktop<===
Webmaster: ZonePlace=e1-desktop; dzial=wiadomosci; Stan delivery
Zone type:d<== ==>place:d2<===
Webmaster: ZonePlace=d2; dzial=wiadomosci; Stan delivery
Zone type:d<== ==>place:d3<===
Webmaster: ZonePlace=d3; dzial=wiadomosci; Stan delivery
Zone type:d<== ==>place:d4<===
Webmaster: ZonePlace=d4; dzial=wiadomosci; Stan delivery