Menu
Zone type:ab<== ==>place:ab<===
Webmaster: ZonePlace=ab; dzial=wiadomosci; Stan delivery
dcgfb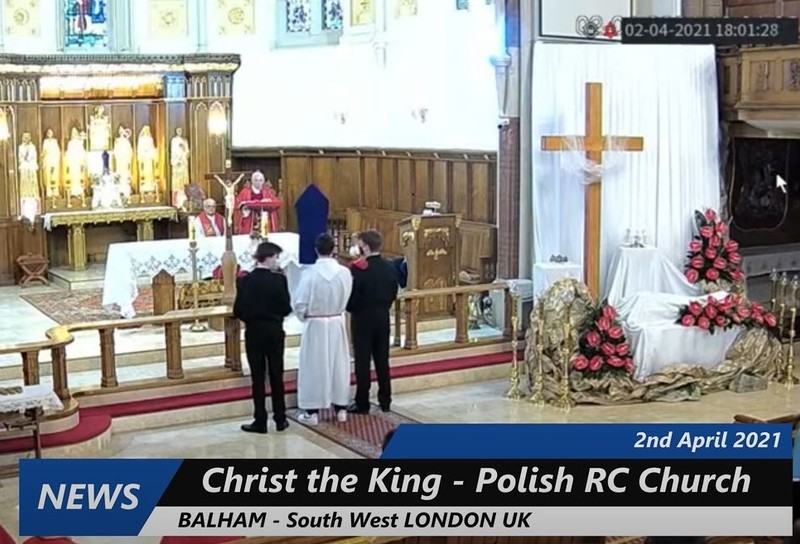 dfgv
Zone type:video<== ==>place:video<===
Webmaster: ZonePlace=video; dzial=wiadomosci; Stan delivery
Zone type:e-mobile<== ==>place:e1-mobile<===
Webmaster: ZonePlace=e1-mobile; dzial=wiadomosci; Stan delivery
News available in Polish
Na nagraniu wideo widać, jak wikary parafii Chrystusa Króla podchodzi do mikrofonu i informuje zgromadzonych, że ktoś zadzwonił ze skargą na policję. Wikary prosi również policjantów o wyjaśnienie, dlaczego przerywają nabożeństwo pomimo przestrzegania zasad, które obowiązują w Wielkiej Brytanii w miejscach kultu. Policjant podchodzi do ambony i wyjaśnia, że w związku ze złamaniem zaleceń lockdownu, parafianie muszą opuścić kościół, a jeśli tego nie zrobią, zostanie na każdego, kto zostanie w kościele, nałożona kara grzywny w wysokości 200 funtów.
Następnie widać jak wikary - ks. Aleksander Dasik - tłumaczy coś proboszczowi parafii ks. prałatowi Władysławowi Wyszowadzkiemu, po czym proboszcz informuje wiernych, żeby opuścili kościół.
Księża rozmawiają również między sobą o tym, że będą składać zażalenie na decyzję patrolu policji.
Na stronie internetowej parafii Chrystusa Króla ukazało się oświadczenie dotyczące sprawy najścia przez funkcjonariuszy brytyjskiej policji, w którym czytamy m.in.: "Uważamy, jednak, że policja przekroczyła brutalnie swoje kompetencje, wydając swój nakaz bez odpowiedniego na to powodu, gdyż wszystkie wymogi rządowe zostały dotrzymane".
Parafia w swoim oświadczeniu proponuje wiernym składanie skarg na bezprawne działania policji załączając przy tym link, pod którym każdy może to zrobić.
AdsByGoogle - In-Feed slot=4906192224
Zone type:d<== ==>place:d1<===
Webmaster: ZonePlace=d1; dzial=wiadomosci; Stan delivery
Zone type:e-desktop<== ==>place:e1-desktop<===
Webmaster: ZonePlace=e1-desktop; dzial=wiadomosci; Stan delivery
Zone type:d<== ==>place:d2<===
Webmaster: ZonePlace=d2; dzial=wiadomosci; Stan delivery
Zone type:d<== ==>place:d3<===
Webmaster: ZonePlace=d3; dzial=wiadomosci; Stan delivery
Zone type:d<== ==>place:d4<===
Webmaster: ZonePlace=d4; dzial=wiadomosci; Stan delivery