Menu
Zone type:ab<== ==>place:ab<===
Webmaster: ZonePlace=ab; dzial=wiadomosci; Stan delivery
Lincolnshire farm will pay you £30 an hour to pick broccoli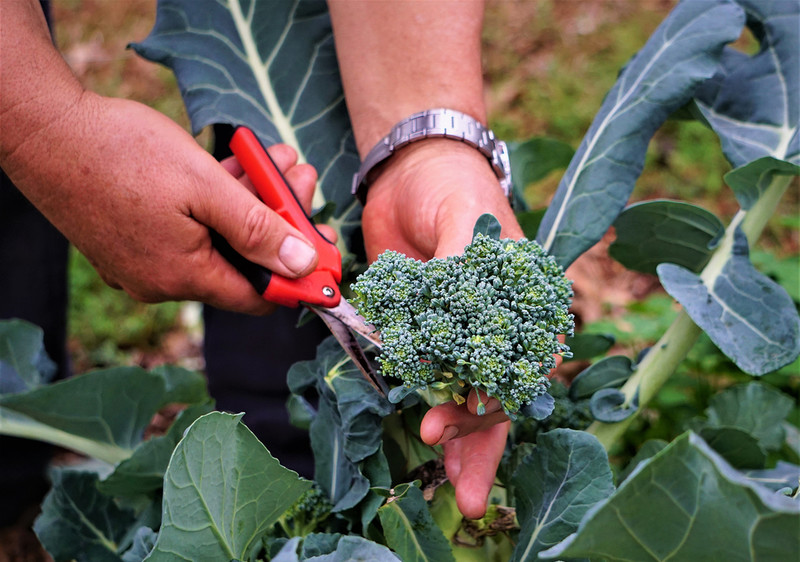 People are being offered £30 an hour to pick broccoli at a Lincolnshire farm as part of a major recruitment drive.


Zone type:video<== ==>place:video<===
Webmaster: ZonePlace=video; dzial=wiadomosci; Stan delivery
Zone type:e-mobile<== ==>place:e1-mobile<===
Webmaster: ZonePlace=e1-mobile; dzial=wiadomosci; Stan delivery
News available in Polish
Wynagrodzenie oferowane przez firmę TH Clements and Son w Benington (hr. Lincolnshire) oznacza, że ​​pracownicy będą otrzymywali £240 dziennie, czyli równowartość £62 tys. rocznie.
Firma oferuje również miejsca pracy przy zbiorze kapusty. Jak donosi portal Hull Live, stawki są podobne i również wynoszą £30 dziennie.
Przedsiębiorstwo przekazało, że praca dostępna jest przez cały rok, a firma dostarcza swoją żwyność do wszystkich głównych supermarketów w Wielkiej Brytanii.
"Szukamy pracowników do zbioru brokułów. Oferujemy doskonałe stawki z możliwością zarobienia do 30 funtów za godzinę przez cały rok" - przekazano w ogłoszeniu.
Jak informują media, tylko w tym tygodniu aż 75 proc. pracodawców poszukujących pracowników przez internet podjęło decyzję o podniesieniu stawek.
"Brexit ma na to duży wpływ. Ludzie, którzy do tej pory mogli swobodnie podróżować po Europie, obecnie nie mają takiej możliwości" - przekazał Robert Newbery, szef National Farmers' Union.

Czytaj więcej:
Rolnicy w UK "biją się" o pracowników. Oferują nawet £20 za godzinę
Rośnie liczba ogłoszeń o pracę w UK. Szczególnie poszukiwani fotografowie, rolnicy i tynkarze
AdsByGoogle - In-Feed slot=4906192224
Zone type:d<== ==>place:d1<===
Webmaster: ZonePlace=d1; dzial=wiadomosci; Stan delivery
Zone type:e-desktop<== ==>place:e1-desktop<===
Webmaster: ZonePlace=e1-desktop; dzial=wiadomosci; Stan delivery
Zone type:d<== ==>place:d2<===
Webmaster: ZonePlace=d2; dzial=wiadomosci; Stan delivery
Zone type:d<== ==>place:d3<===
Webmaster: ZonePlace=d3; dzial=wiadomosci; Stan delivery
Zone type:d<== ==>place:d4<===
Webmaster: ZonePlace=d4; dzial=wiadomosci; Stan delivery