Menu
Zone type:ab<== ==>place:ab<===
Webmaster: ZonePlace=ab; dzial=wiadomosci; Stan delivery
Ligue 1: Sergio Ramos leaves PSG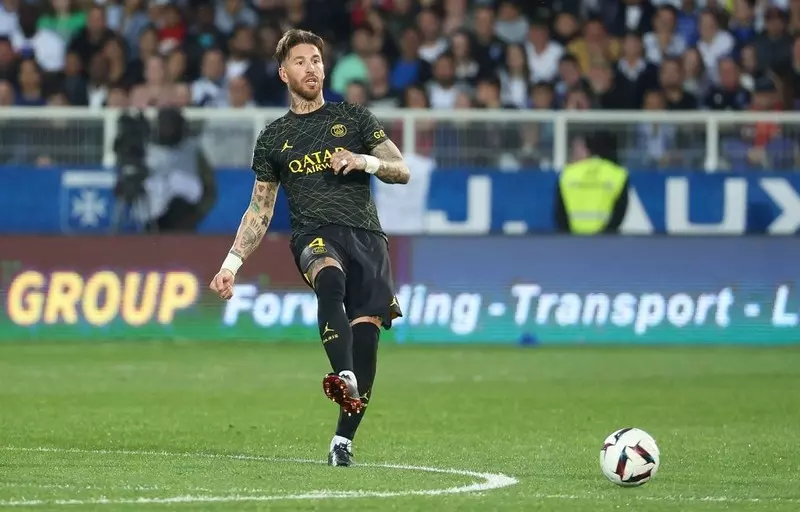 Spaniard Sergio Ramos will leave Paris Saint-Germain at the end of the season, the club announced. In the final round, the players from Paris, who have already secured the French championship, will host Clermont Foot on Saturday. The Argentinian Lionel Messi will also say goodbye to Paris in this match.
Zone type:video<== ==>place:video<===
Webmaster: ZonePlace=video; dzial=wiadomosci; Stan delivery
Zone type:e-mobile<== ==>place:e1-mobile<===
Webmaster: ZonePlace=e1-mobile; dzial=wiadomosci; Stan delivery
News available in Polish
"Paris Saint-Germain serdecznie pozdrawia Sergio Ramosa, który przygotowuje się do opuszczenia stolicy po dwóch sezonach gry w naszych barwach" – przekazał PSG w komunikacie wydanym wczoraj wieczorem.
37-letni Ramos jest rekordzistą pod względem liczby występów w reprezentacji Hiszpanii. Rozegrał 180 meczów i był członkiem drużyny, która między rokiem 2008 a 2012 została mistrzem świata i dwukrotnie triumfowała w mistrzostwach Europy. Ostatnie powołanie otrzymał w marcu 2021 roku, a w lutym br. ogłosił zakończenie kariery reprezentacyjnej.
W latach 2005-2021 był podporą obrony Realu Madryt, z którym zdobył pięć tytułów mistrza Hiszpanii i czterokrotnie zwyciężył w Lidze Mistrzów. Z kolei z PSG wywalczył dwa tytuły mistrza Francji.
Czytaj więcej:
Liga francuska: Niespodziewana porażka PSG, czerwona kartka Wieteski
Liga francuska: Messi rozegra jutro ostatni mecz w PSG
AdsByGoogle - In-Feed slot=4906192224
Zone type:d<== ==>place:d1<===
Webmaster: ZonePlace=d1; dzial=wiadomosci; Stan delivery
Zone type:e-desktop<== ==>place:e1-desktop<===
Webmaster: ZonePlace=e1-desktop; dzial=wiadomosci; Stan delivery
Zone type:d<== ==>place:d2<===
Webmaster: ZonePlace=d2; dzial=wiadomosci; Stan delivery
Zone type:d<== ==>place:d3<===
Webmaster: ZonePlace=d3; dzial=wiadomosci; Stan delivery
Zone type:d<== ==>place:d4<===
Webmaster: ZonePlace=d4; dzial=wiadomosci; Stan delivery